One week, one Aussie, one Dub (person from Dublin), one goal – visit as many incredible places around Ireland as possible.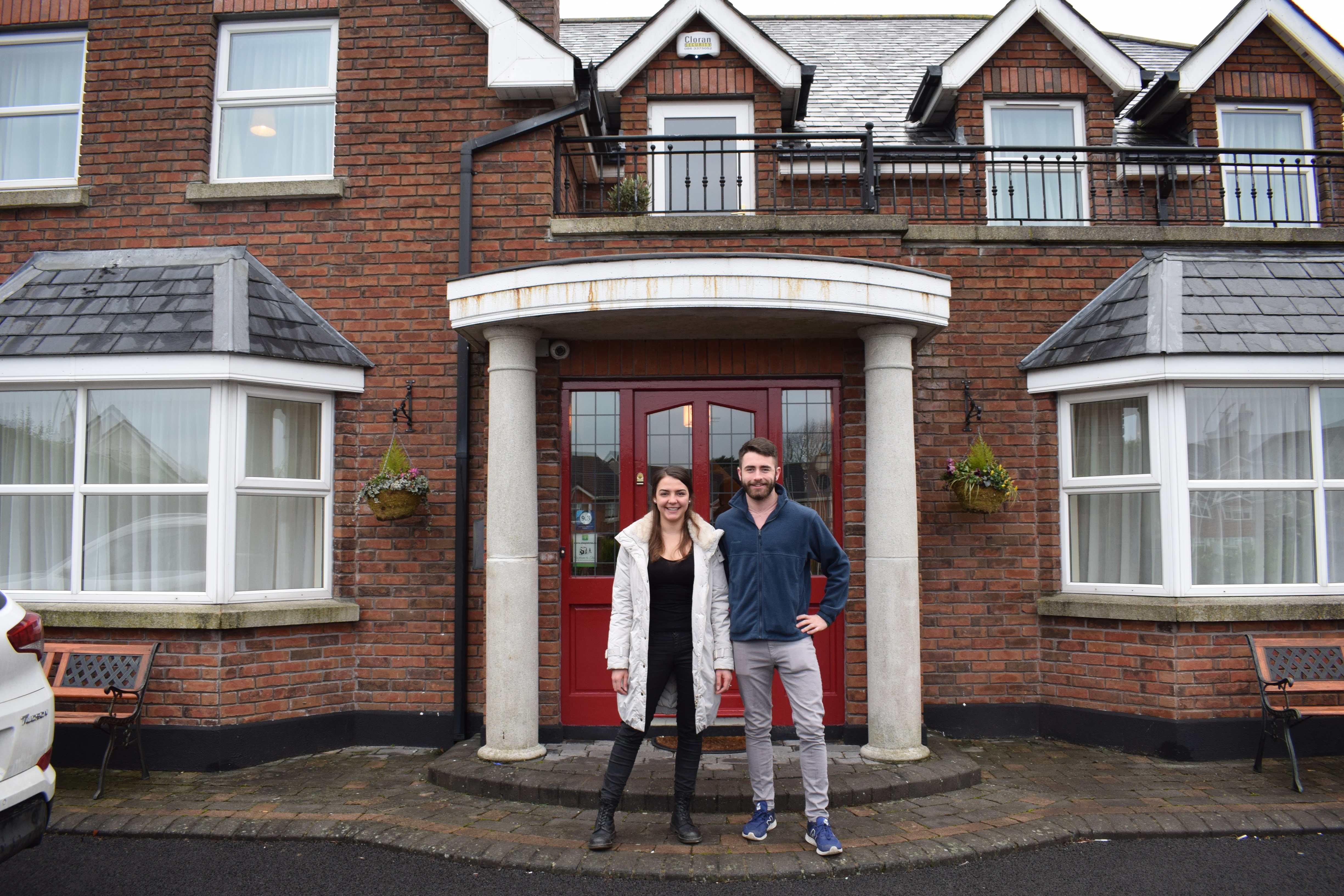 Lovin.ie published an article at the start of the year listing 24 places to visit in Ireland in 2017. We wanted to visit all in a week.
Both of us arrived into Dublin on the same day. Kate from Gdansk, Poland after travelling the length of Poland from Krakow. I from Rome after I had gotten there for free.
Day 1
Stop 1 – Trinity College Dublin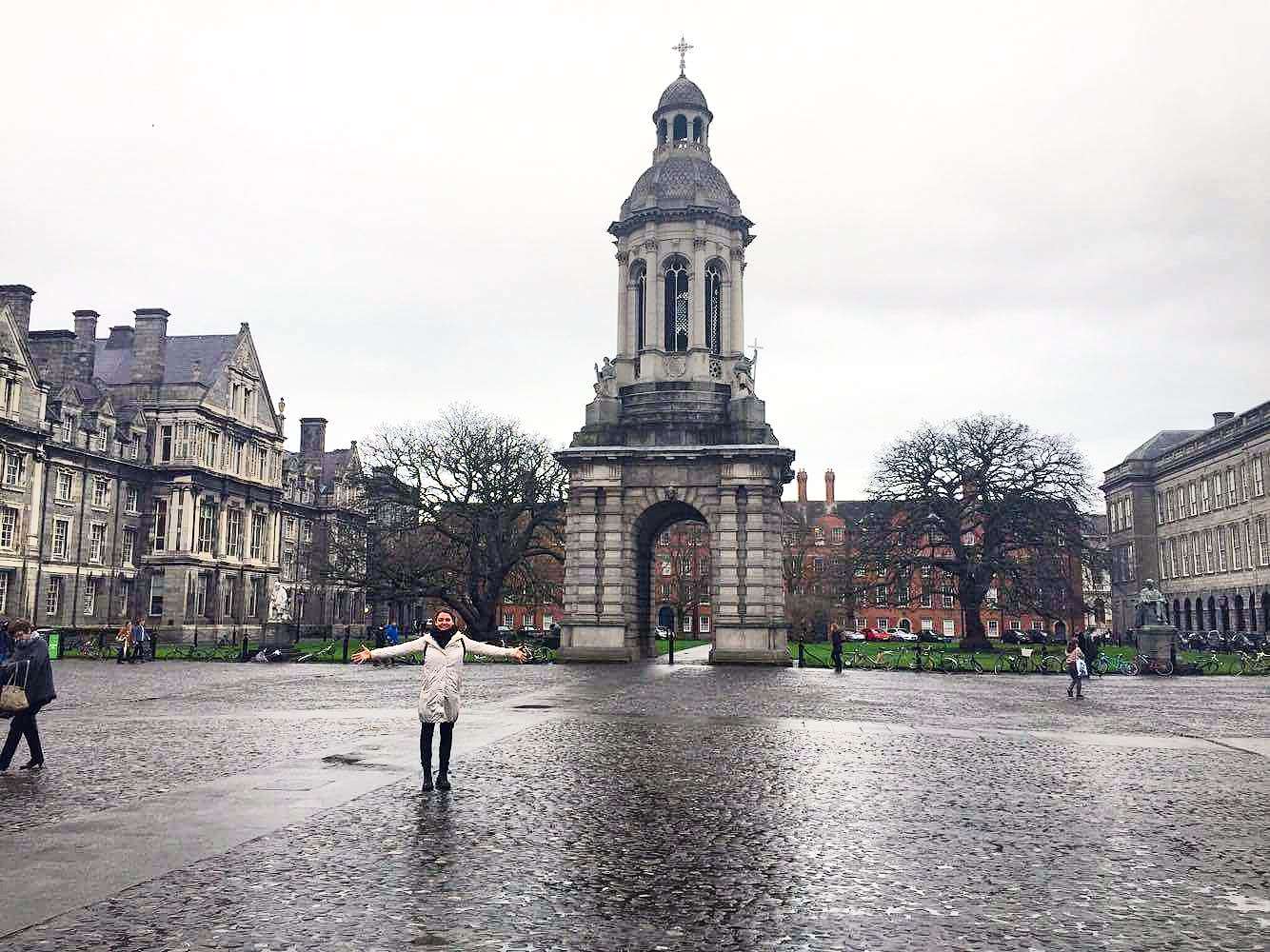 First stop, Ireland's oldest university, Trinity College, Dublin. Then dinner in my family home in the suburbs.
Stop 1.1 – Castleview House B&B, Trim, Co. Meath
First night was spent in the Castleview House B&B, Trim, Co. Meath – 45mins drive from Dublin. Our host Verity had agreed to let us stay for free and we were blown away with her hospitality, the quality of the accommodation and the amazing full Irish breakfast she whipped up for us the next morning was just fab. The lodge is just a few mins walk from one of the best pubs in Trim, James Griffin's Bar.
Day 2
Stop 2 – Newgrange, Co. Meath.
A megolithic burial tomb constructed over 5,000 years ago, before the Pyramids and Stonehenge. Great tour of the tomb by a very enthusiastic and cheery guide. An incredible feat of architecture and one can only marvel at how it is still standing and is waterproof inside!
Stop 3 – Titanic Experience, Belfast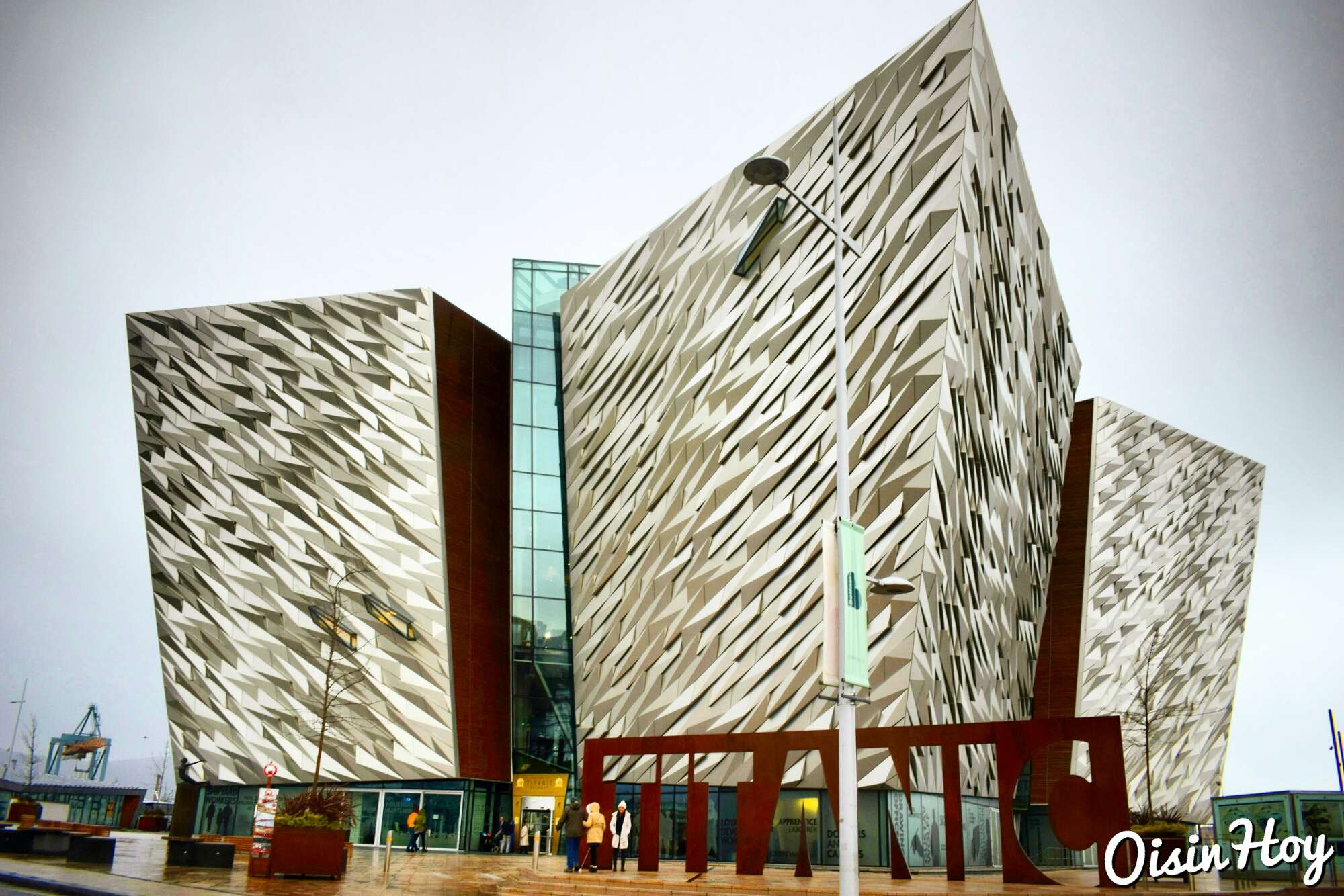 An hour and a half on the motorway and we were in Belfast. Neither of us had remembered that by crossing the border into Northern Ireland we were passing into the UK, and thus my phone data wouldn't work. Thankfully the Titanic Experience is well signposted as it is the top tourist attraction in Europe 2016.
The experience itself was very interactive and one could easily spend 3/4 hours in there. There is even a part of the tour where you sit into a booth and you get brought through a makeshift factory of the Titanic. We whizzed through the museum as we were aiming to catch the sunset at the Dark Hedges (4).
Stop 4 – The Dark Hedges, Co. Antrim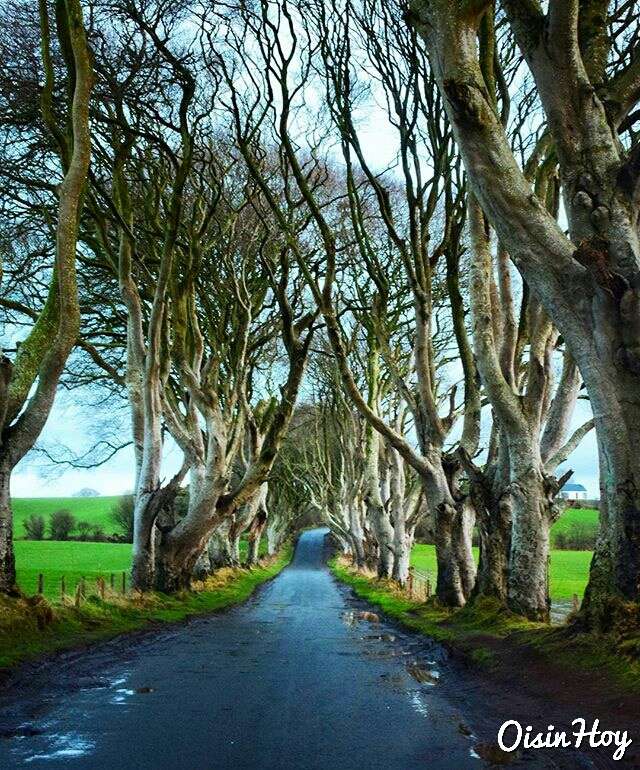 We made it with 20mins to spare.  The place has been popularised through the hit series Game of Thrones. Here we met a local chap in his 70s who quit his day job 17 years ago, has been living out of his van and paints a different painting everyday. He recommended we look for accommodation in Ballintoy along the north coast. Right he was. Once we reached the north coast we were gobsmacked. It was spectacular. The sun had set at this stage but there was just about enough light that the sky was a similar murky grey-blue to the sea.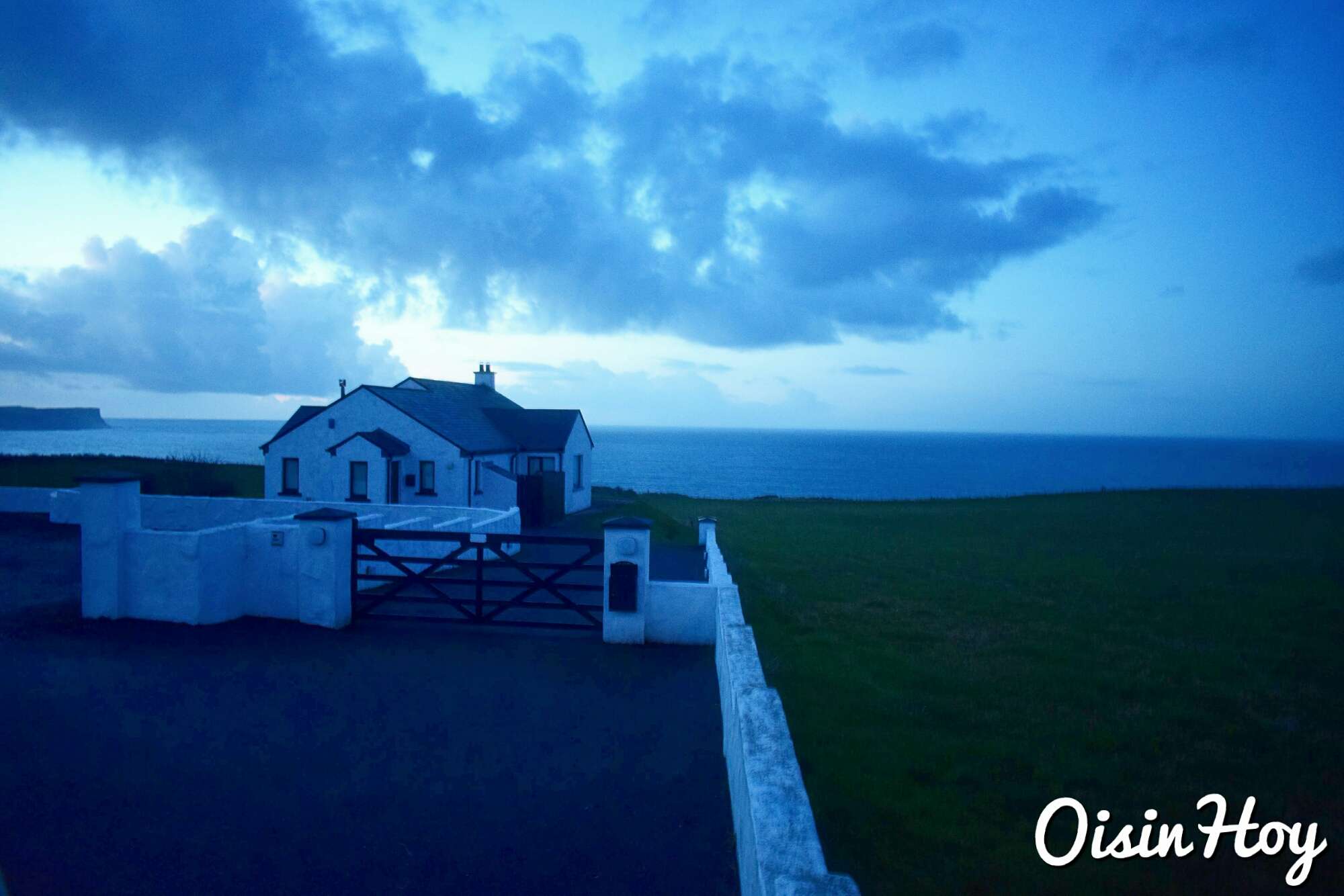 Day 3
Stop 5 – Carrick-a-Rede Rope Bridge, Co. Antrim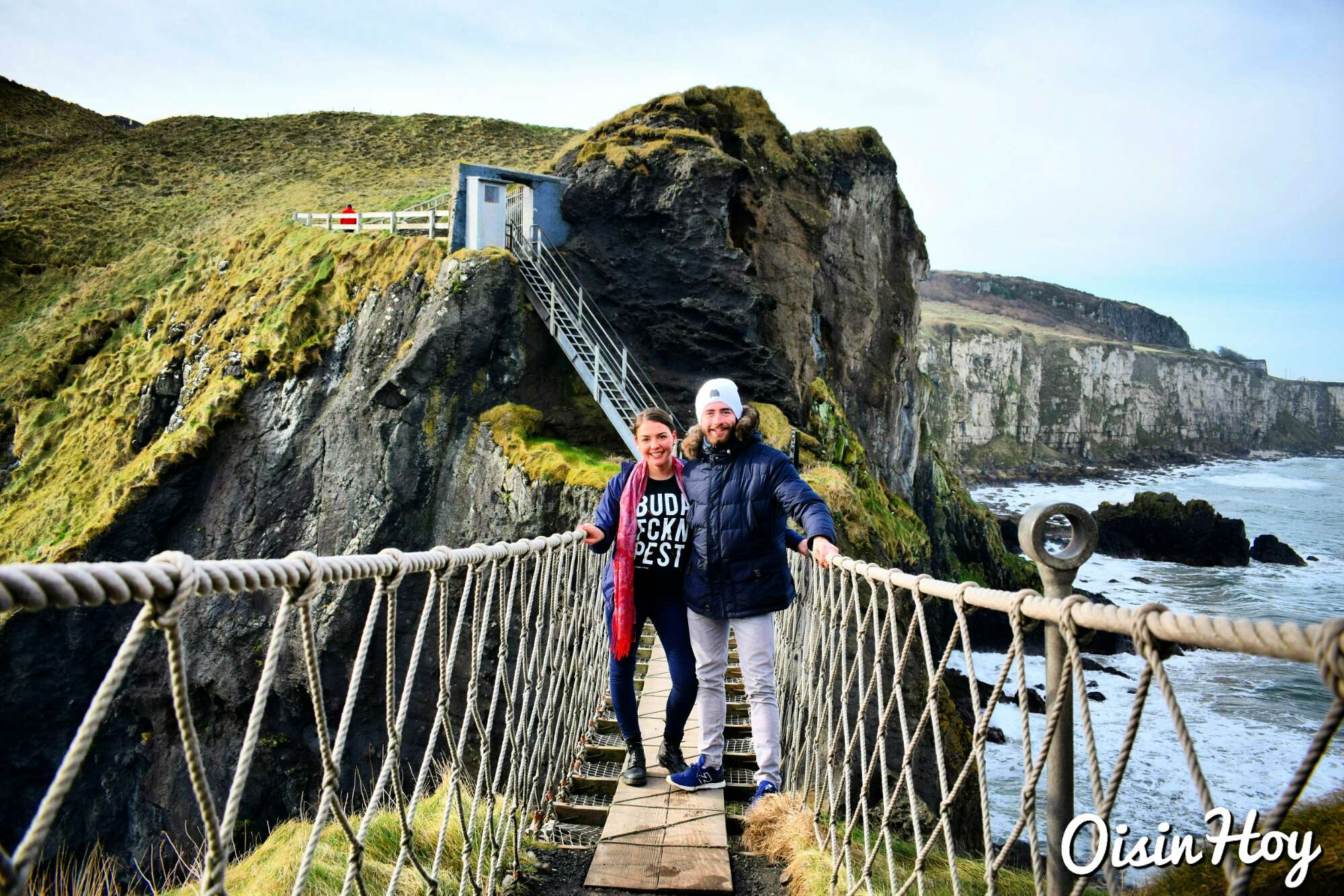 This is a must do for anyone who visits the north coast. Probably better than the Giant's Causeway. There is wonderful scenery to take in all over the northern coastline and at this rope bridge one can fully appreciate its beauty.
Stop 5.1 – Ballintoy Harbour, Co. Antrim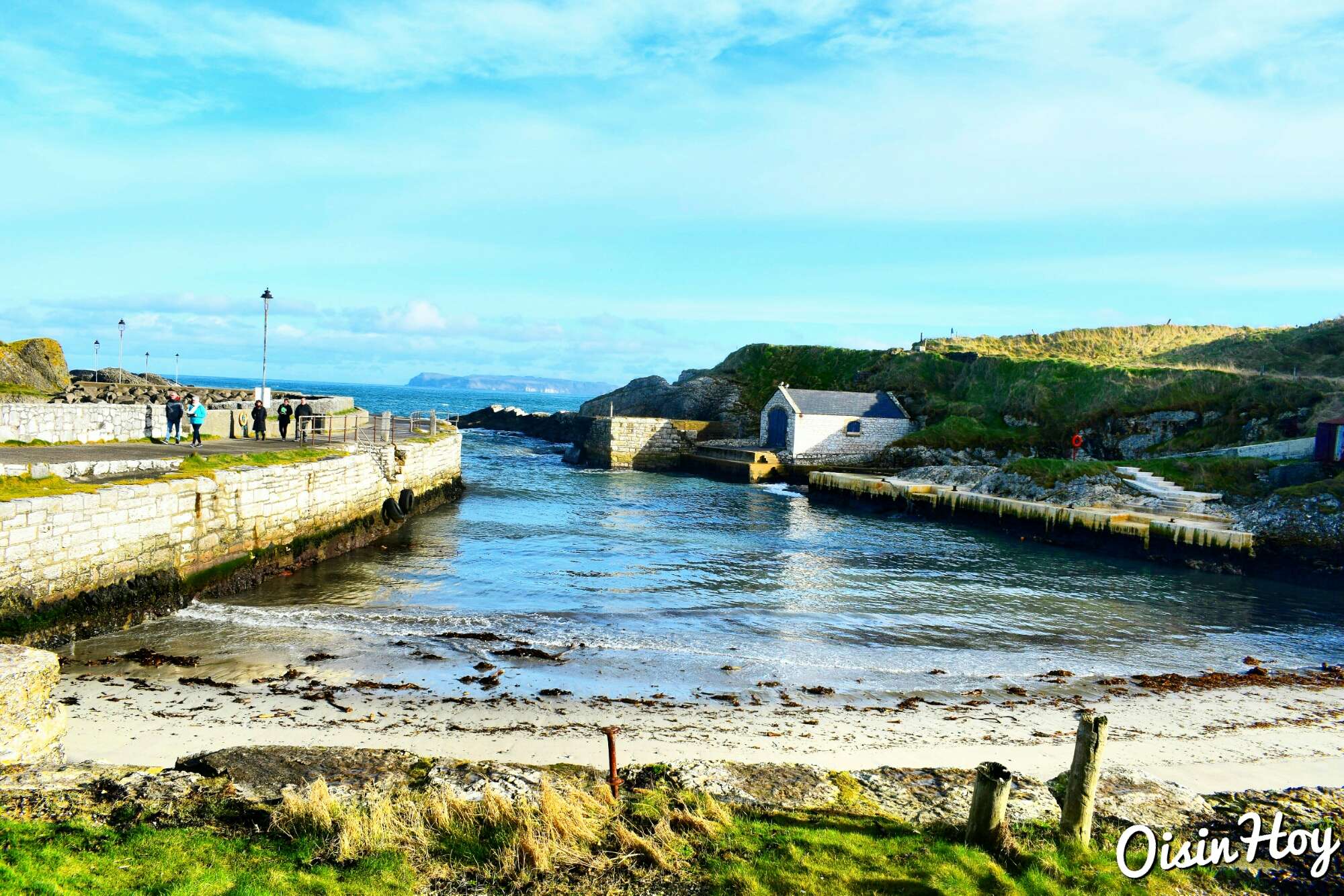 This isn't on the Lovin list but it was recommended to us so we decided to check it out. Also featured in Game of Thrones. Lovely quaint harbour at the bottom of a steep incline. Well worth a visit.
Stop 5.2 – Dunluce Castle, Co. Antrim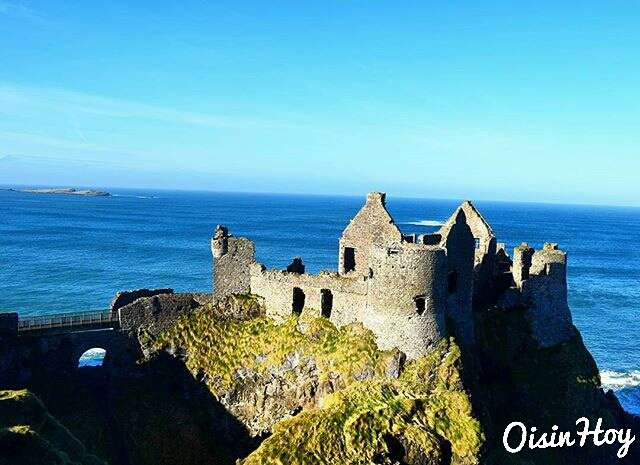 Also not on the list but also a feature in Game of Thrones. Dangling on the edge of the earth you mightn't be surprised to hear that the kitchen fell into the sea in the 16th Century!
Stop 6 – Giant's Causeway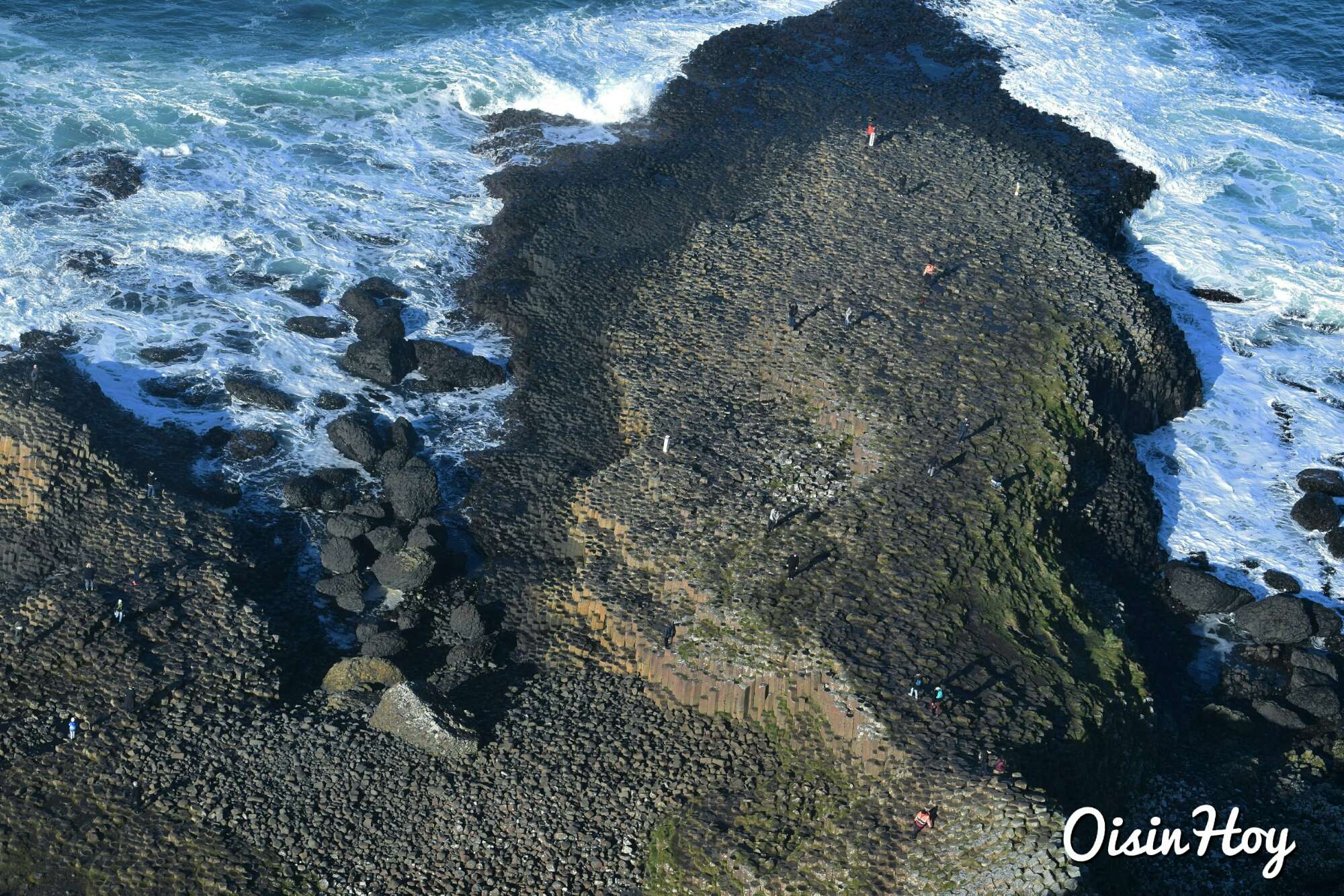 Probably the most popular tourist destination outside of Dublin after the Cliffs of Moher (13).
Stop 7 – Glengesh Pass, Co. Donegal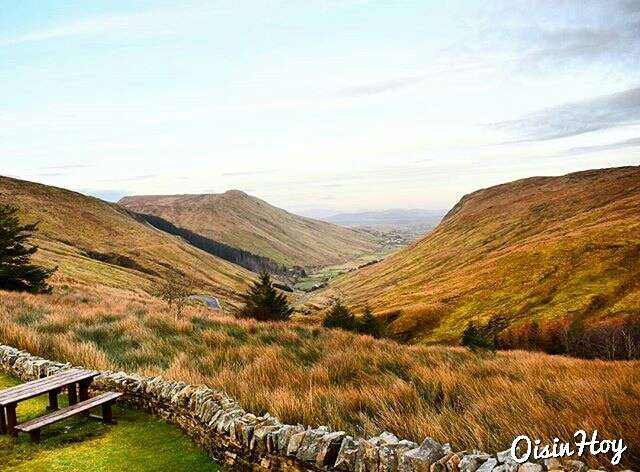 Back in the Republic of Ireland now we had internet connection. Donegal is famed for its rally worthy roads and these were fantastic fun to rip around on in the little 1.2litre Ford Fiesta. Eventually we stumbled across Glengesh Pass and boy were we stunned. The view was inpeccable. Setting sun created a magnificent display of colours across the valley. We couldn't spend too long here as our sunset destination was still 40mins away!
Stop 7.1 – Slieve League Cliffs, Co. Donegal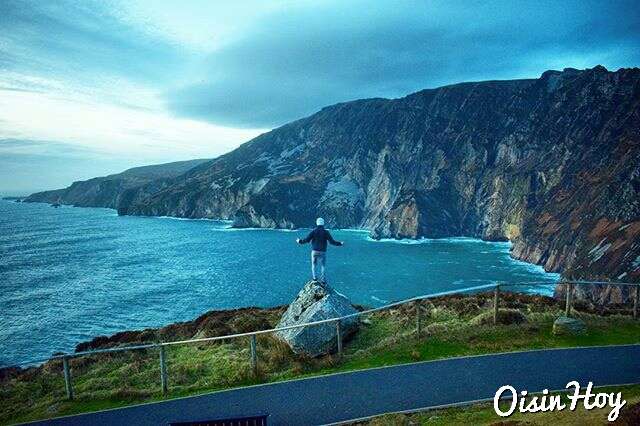 Possibly one of the most epic places I have ever been to in my life. Should be on any bucket list for Ireland! When I say this place took my breath away I mean it, in every sense of the word. We left the car at the carpark and didn't realise how far away the cliffs are (also, you can drive most of the way to the cliffs). Instead, we ran. Exercise was good. The sun was quickly disappearing. There seemed to be bend after bend. So worth it! Just look at that picture. EPIC!
Stop 7.2 – Strandhill Surf'n'Stay, Co. Sligo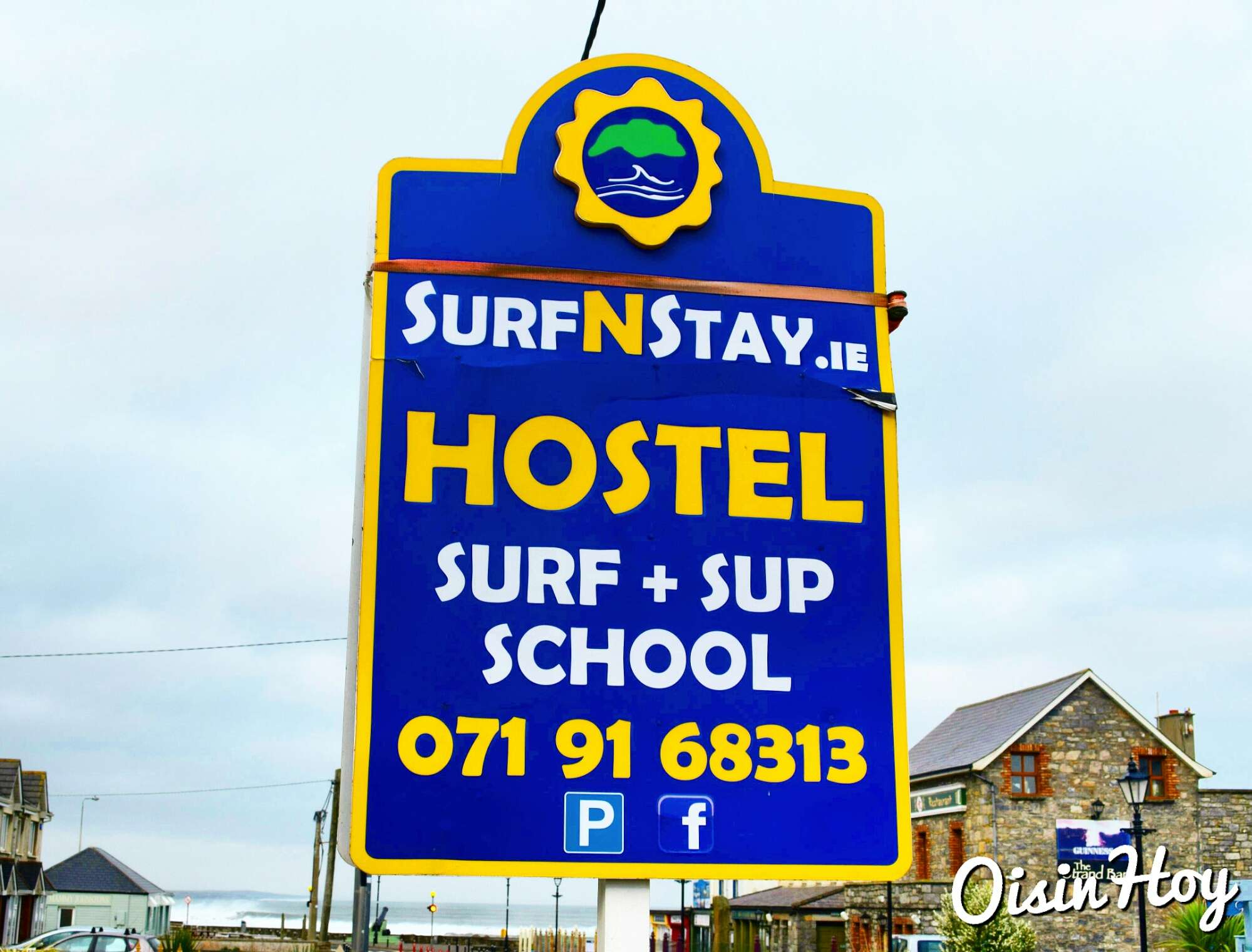 We got sorted with free accommodation with the lovely guys in Strandhill Surf'n'Stay, Co. Sligo. Soup with the staff and pints in the Strand Bar with an American chap, Zack, and we were out for the count.
Day 4
Stop 8 – Croagh Patrick, Co. Mayo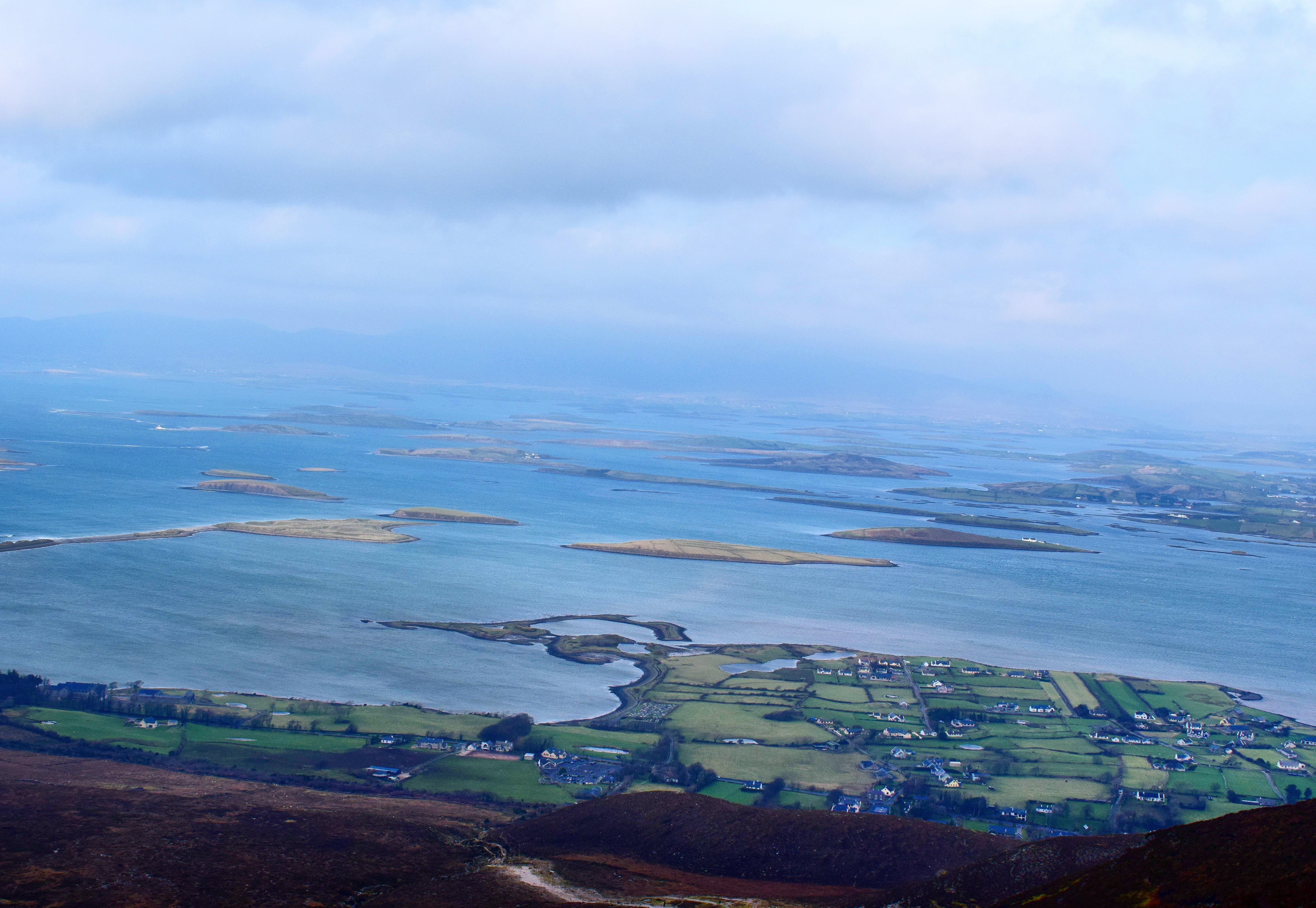 Ireland's Holy Mountain. Magnificent views of the island-filled Clew Bay. A testing climb in testing conditions. Visibility was quite poor and the wind would've blown a small child to Narnia. The sense of accomplishment when we got to the summit was fantastic.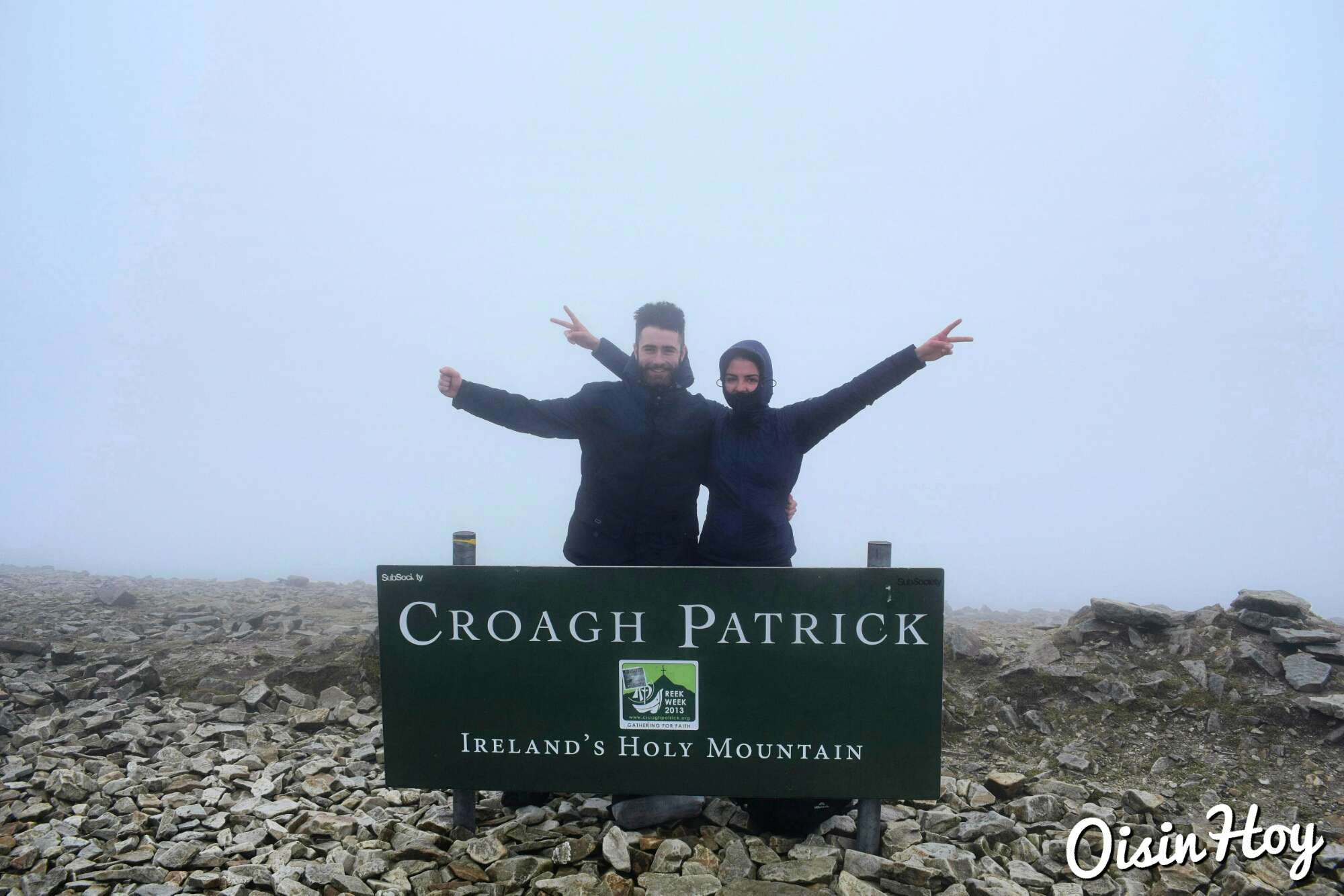 Stop 8.1 – Leenaun, Co. Galway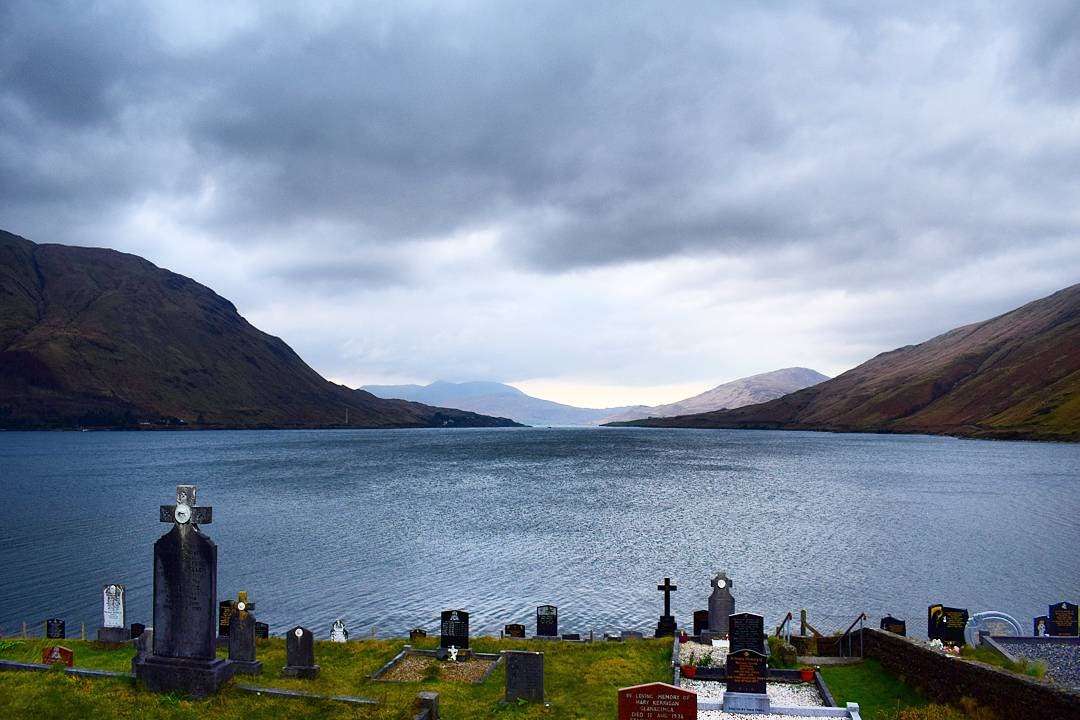 A place I'd never heard of but was on the route to Kylemore Abbey (9). So picturesque, as demonstrated in the above photo.
Stop 9 – Kylemore Abbey, Co. Galway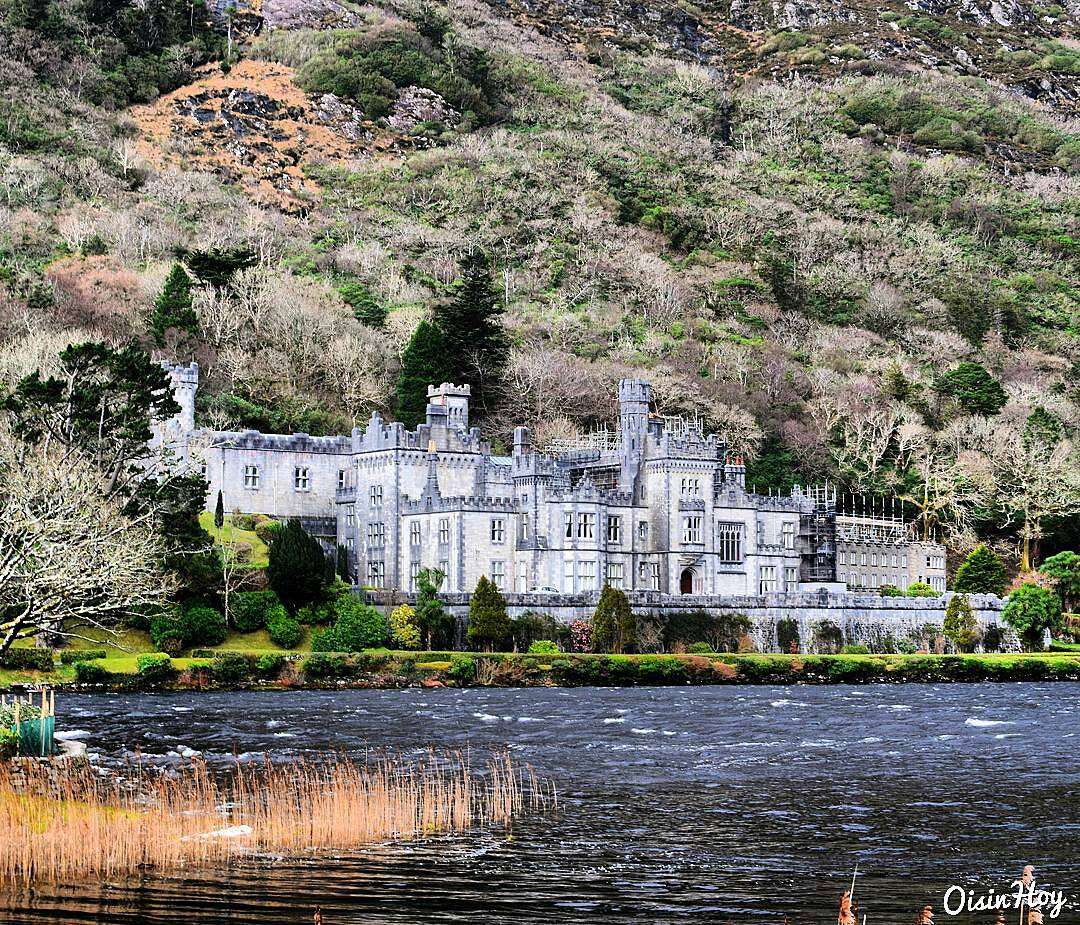 Magnificent feat of architecture in the middle of Connemara, the raw landscape of the west of County Galway. The abbey was founded by Benedictine Nuns who fled Belgium in World War I. Became a boarding school and is now a tourist attraction.
Stop 10 – Cleggan Beach, Co. Galway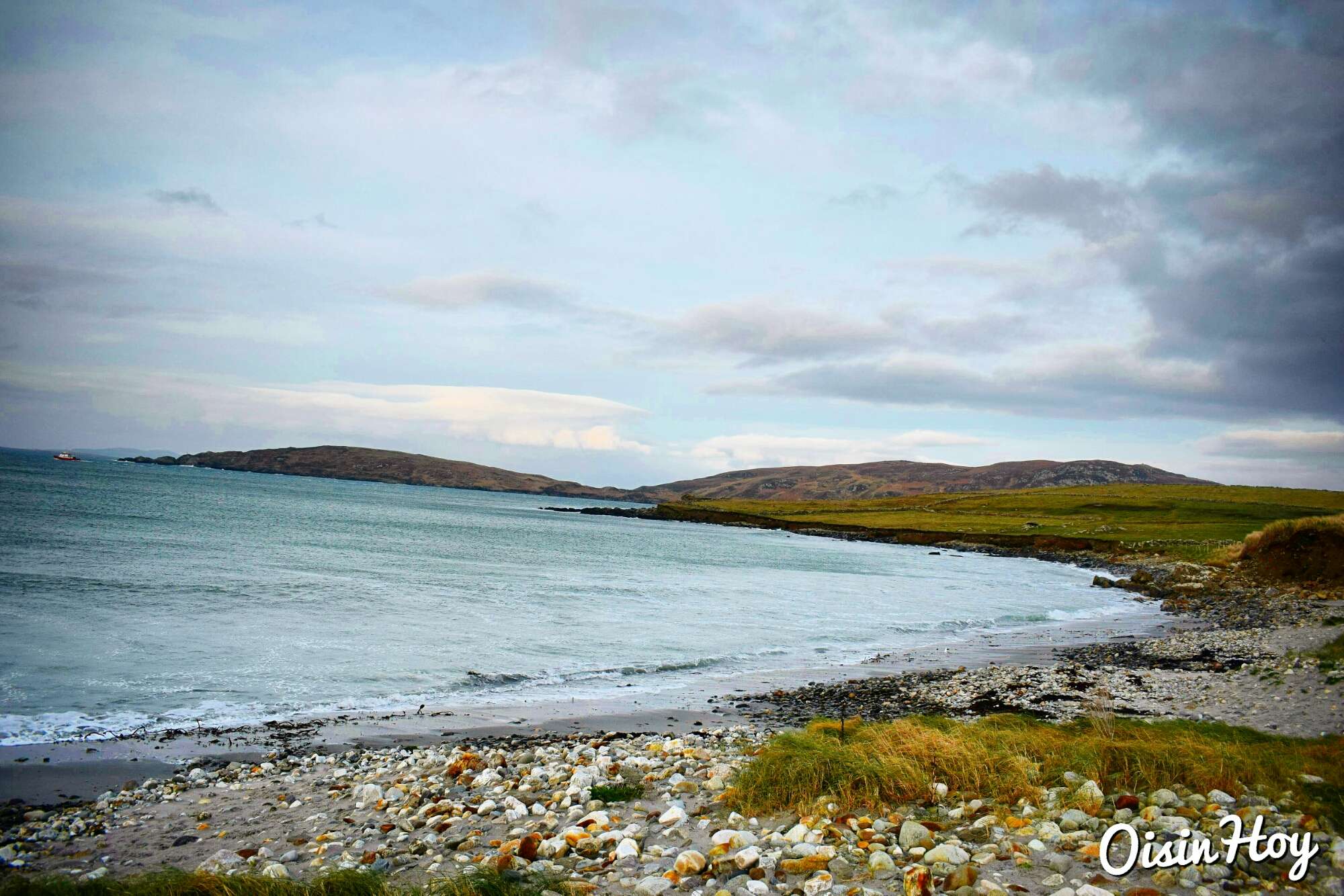 Not many Irish people have ever heard of this place, let alone have been here. A horseshoe-shaped beach nearly at the most westerly tip of Connemara. This beach is a hidden gem. It's so hidden that Google Maps didn't even recognise it! (this has been fixed). We were greeted by high tide waves creating a calming atmosphere as they crashed onto the white beach.
Stop 11 – Kirwan's Lane, Galway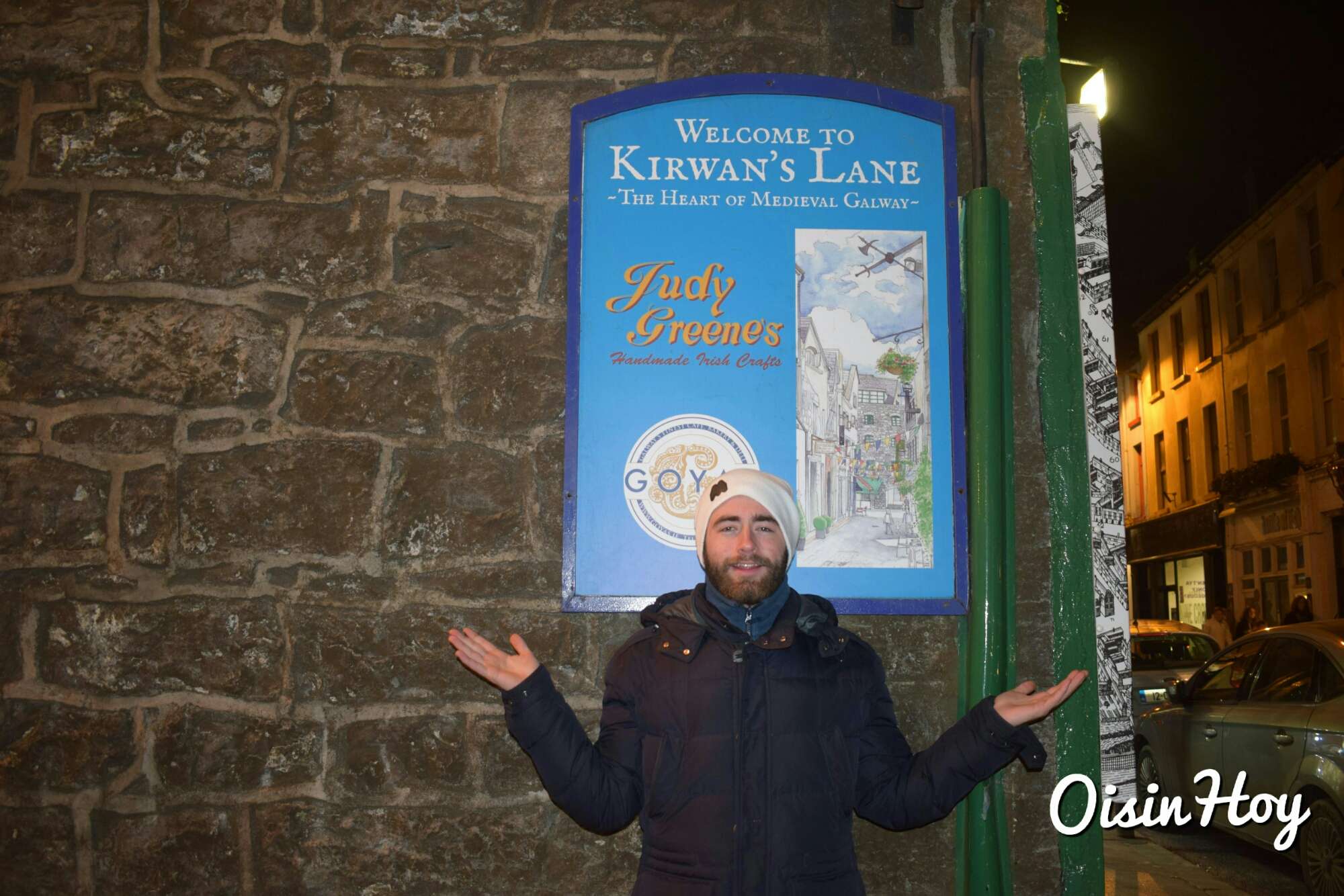 Not much going on here. Galway is a great city though. Full of pubs playing live music and there's a great buzz around the city.
Stop 11.1 – The House Hotel, Galway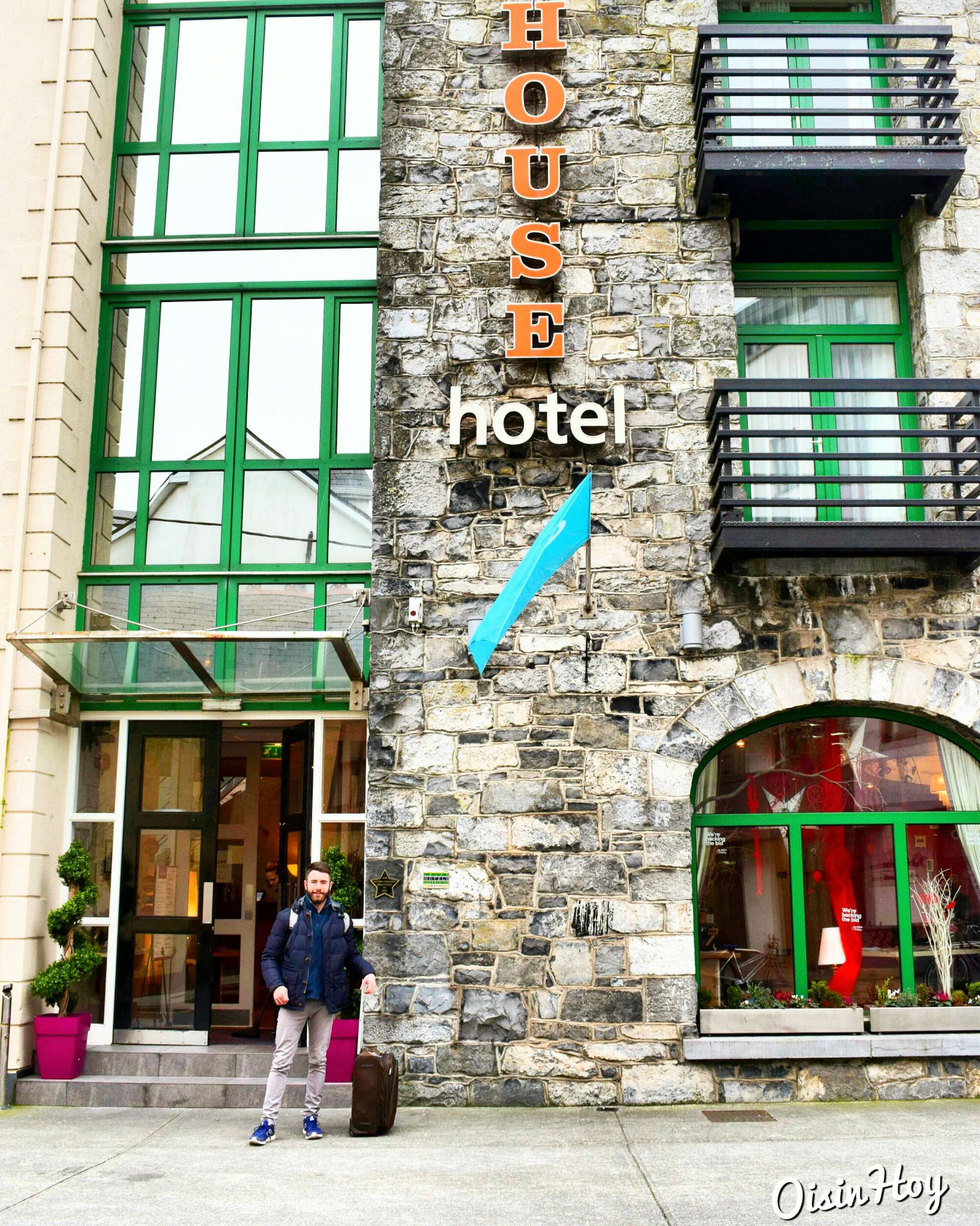 The House Hotel is right in the centre of the Latin Quarter in Galway, perfectly located, only mintues walk from any of the main attractions. They put us up for free in a fantastic Super Delux Double room complete with a bath! Dinner and cocktails were scrumptious and were on the house! The staff were all wonderfully friendly and the breakfast lived up to the quality of the dinner. Definitely the place to stay in Galway city! Couldn't speak more highly of the place.
Day 5
Stop 12 – Poll na bPéist, Inis Mór, Aran Islands, Co. Galway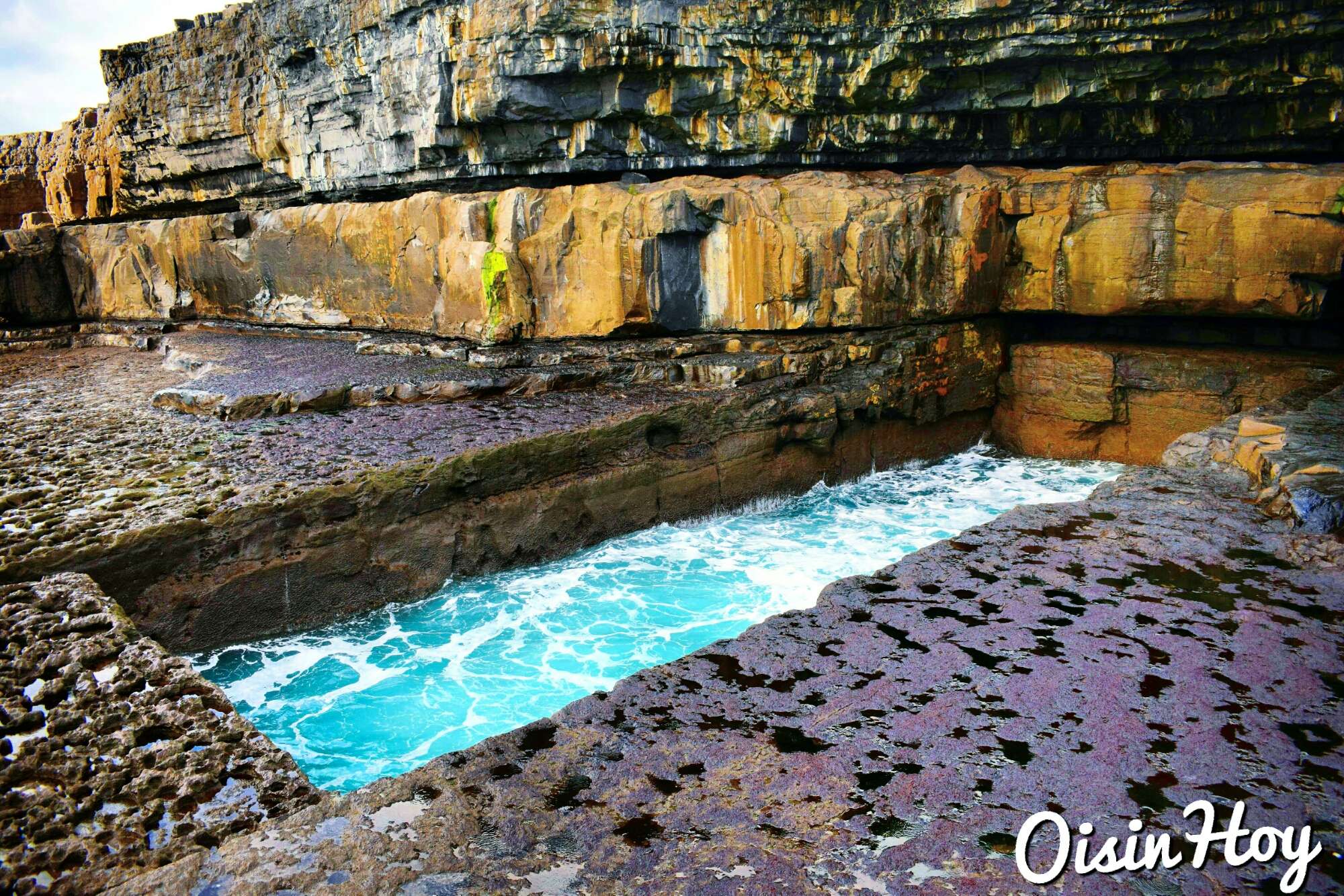 Up there with Slieve League (7.1) as one of the most epic places I have ever been! The sheer display of power of the sea here is humbling. Poll na bPéist is the Irish translation for 'wormhole'. The wormhole is a naturally carved open-bottomed pool in the rock which rises and falls with the waves creating the worm-like motion. You have to be there to appreciate it. Incredible!
Stop 12.1 – Dún Aonghasa, Inis Mór, Aran Islands, Co. Galway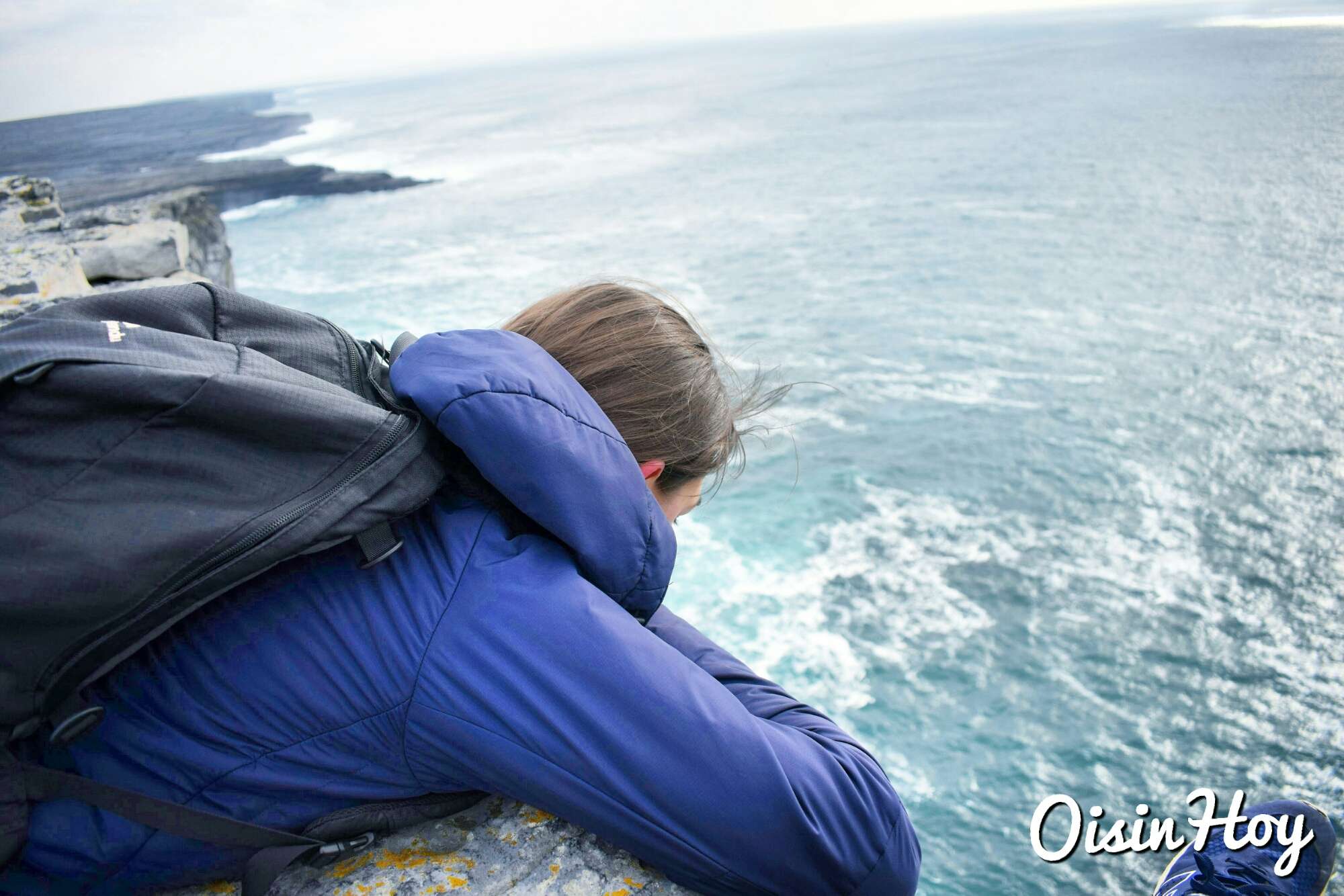 Was a fort back in the 12th Centruy. Nowadays it's just a pile of rocks. However, there is a twist. It is right on the cliff. The ferocious ocean was used as another line of defence. There is a sheer 100m drop straight into the Atlantic Ocean. Be careful as there are no signs warning you of the immediate drop!
Stop 12.2 – The Wild Atlantic Lodge, Ballyvaughan, Co. Clare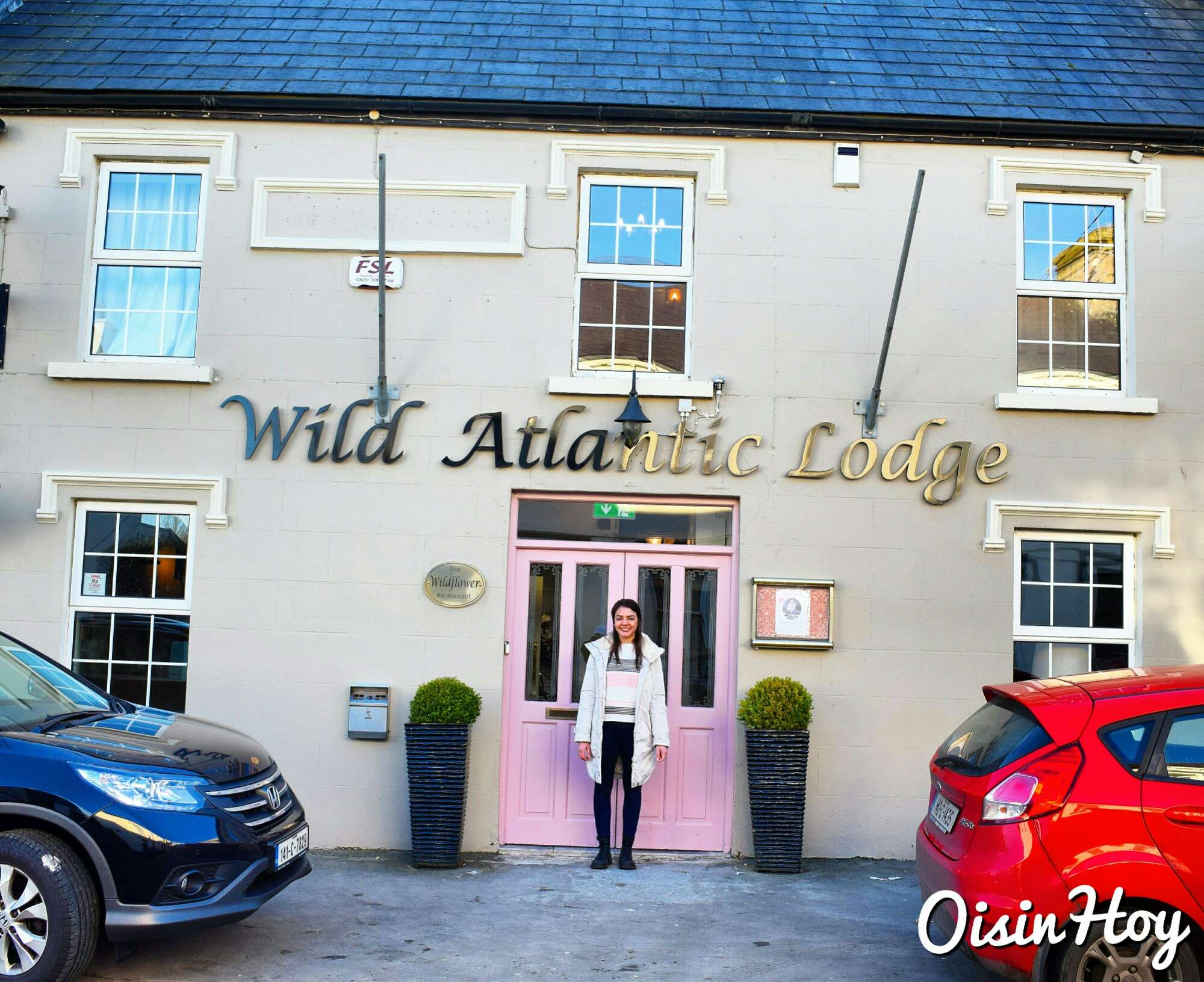 Newly refurbished there was still the smell of newness about the place. A town I had never heard of before, just over the border from County Galway. This particular weekend there just happened to be a congregation of Welsh musicians in Ballyvaughan. Lovely dinner in the lodge and dessert was accompanied by the traditional musicians playing Welsh and Irish ballads.
Day 6
Stop 13 – Cliffs of Moher, Co. Clare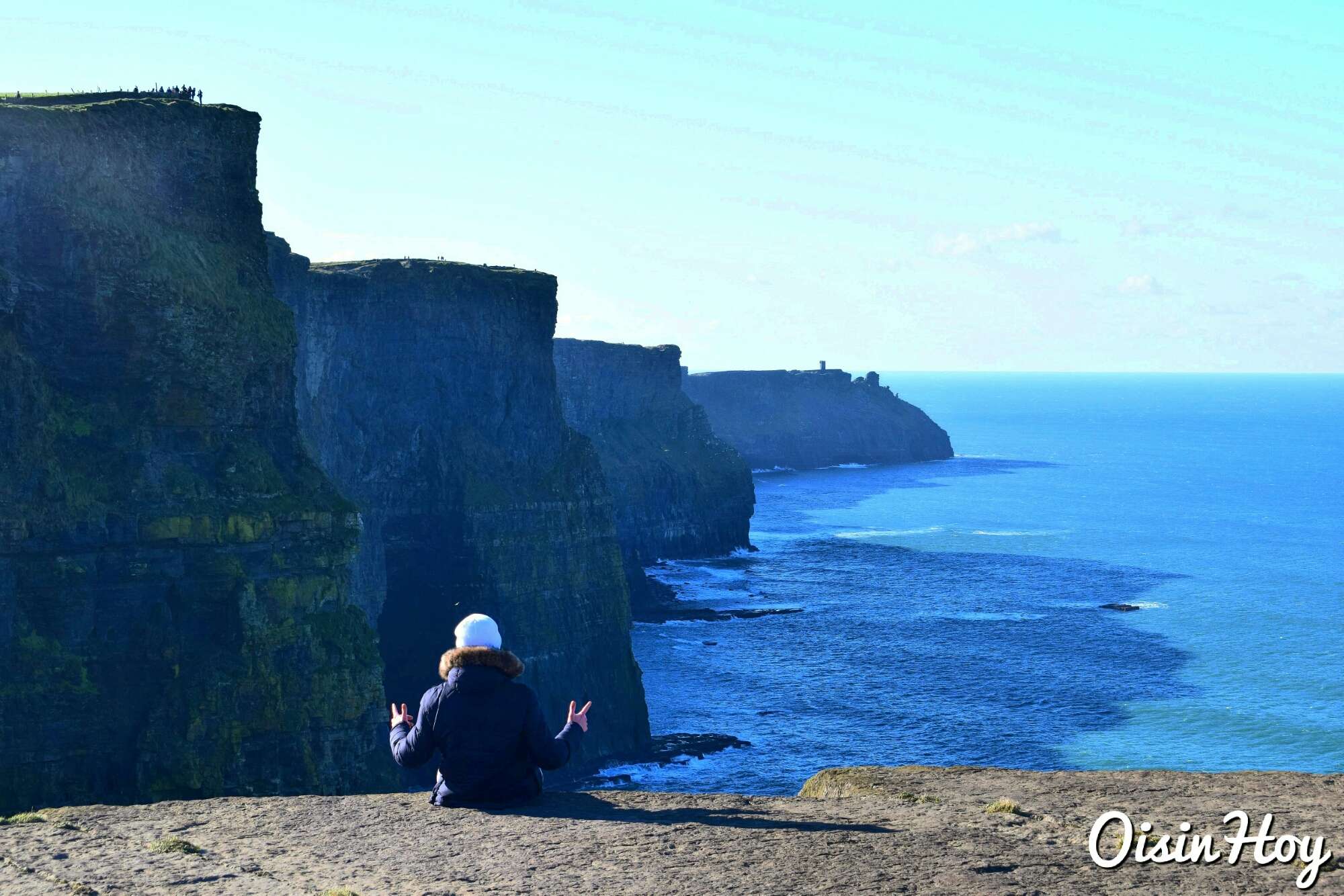 The most popular tourist attraction outside of Dublin. It is spectacular. Nice little interactive information centre too. Take care on the edge of the cliffs, some parts are a bit unsteady. Highly recommend sitting over the edge. Fantastic buzz.
Stop 14 – Father Ted's Parochial House, Co. Clare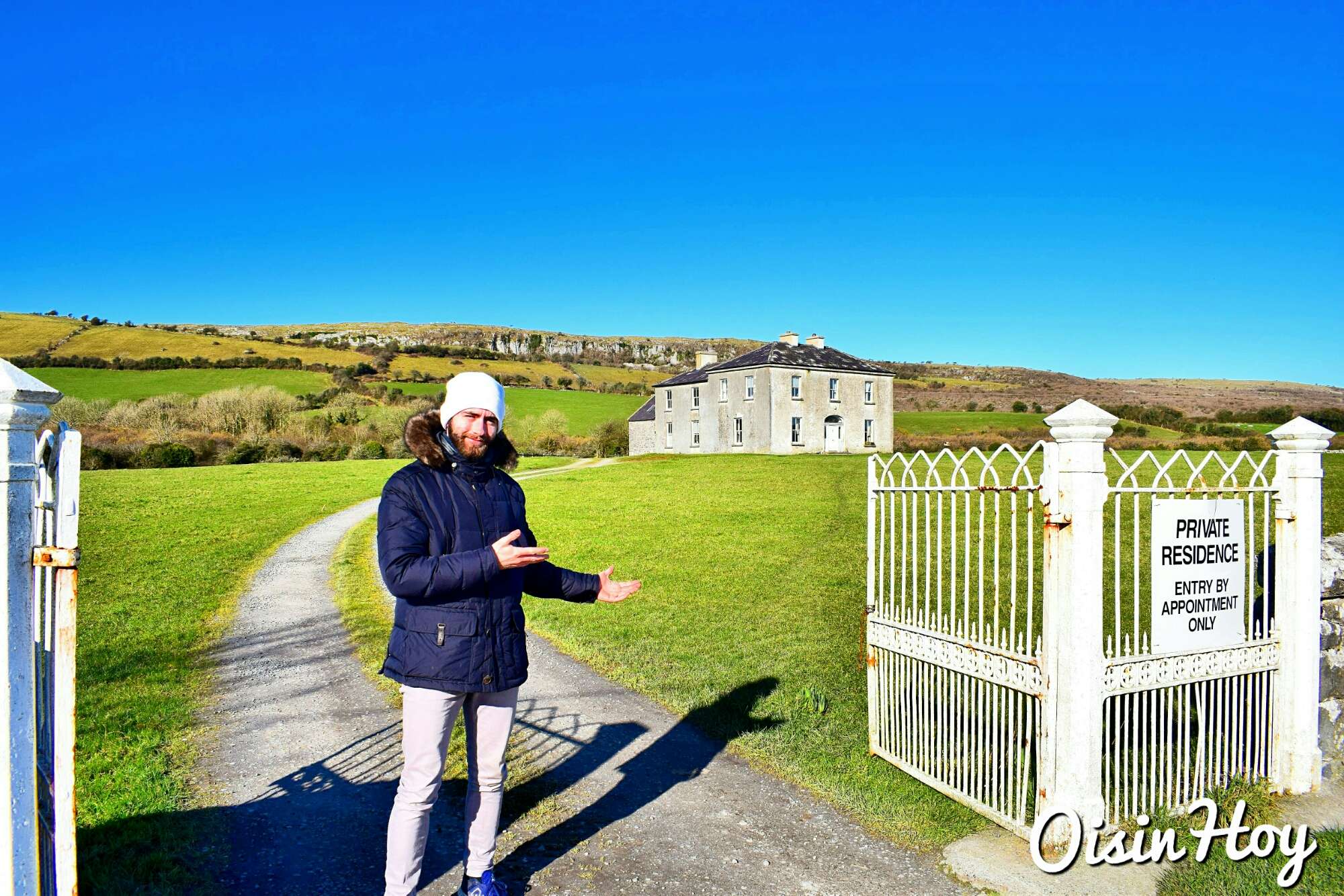 Father Ted is a famous Irish comedy series. Everyone should watch it. Some serious humour in it. The house features heavily in the series and is constantly bombarded with visitors.
Stop 15 – The Burren, Co. Clare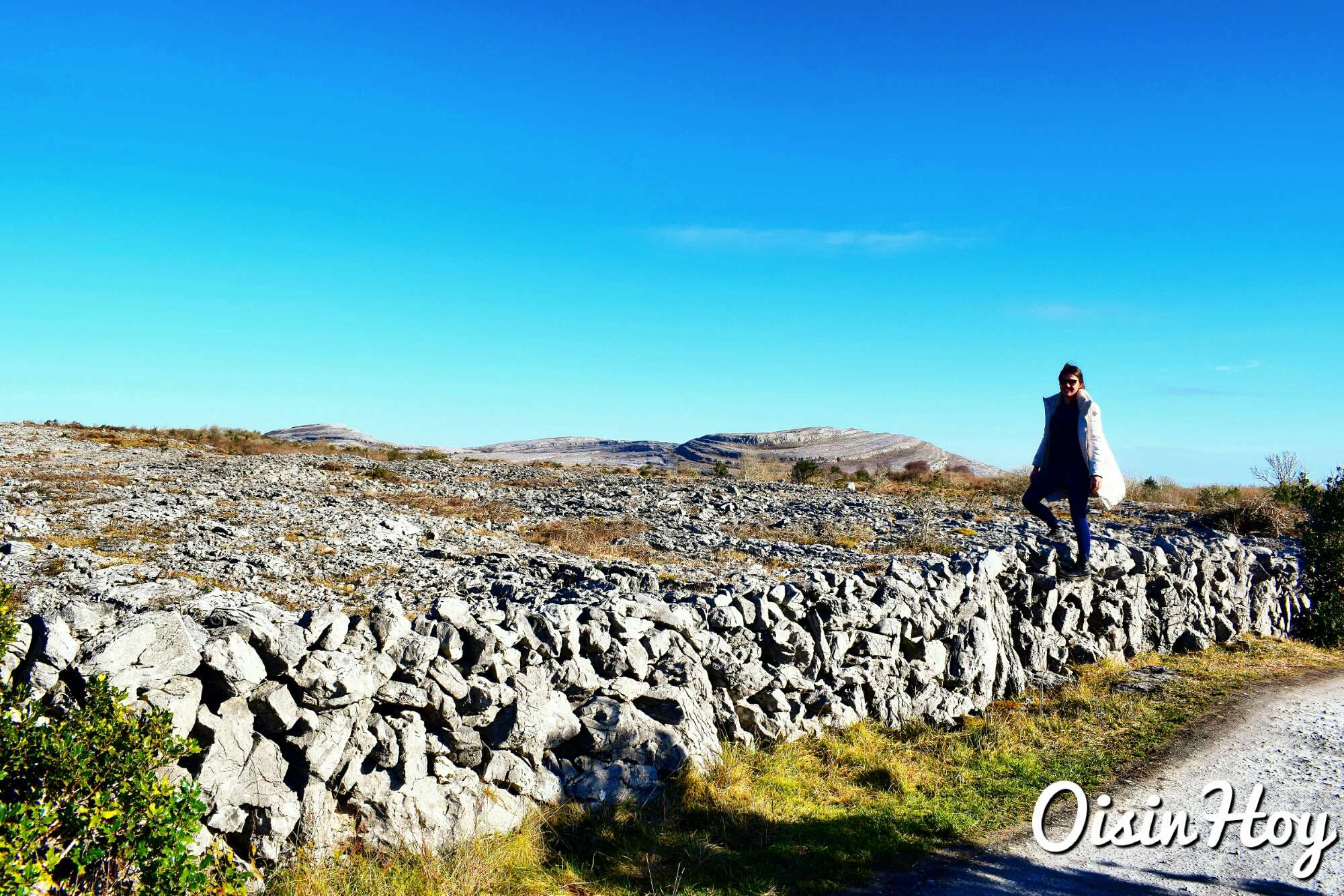 It's a karst landscape of bedrock incorporating a vast cracked pavement of glacial-era limestone, with cliffs and caves, fossils, rock formations and archaeological sites. Come in the late Spring, early Summer and you'll find lots of flora and fauna. We got bored quickly…
Stop 15.1 – Conor Pass, Co. Kerry
The landscape of County Kerry is a wonder in itself. Unbelievably picturesque filled with mountains, inlets, rivers, and a rugged raw coastline. Conor Pass is one of the most feared roads in Ireland. Maybe if you were driving an 18-wheeler but in a little Ford Fiesta it was nothing!
Stop 16 – Slea Head Drive, Co. Kerry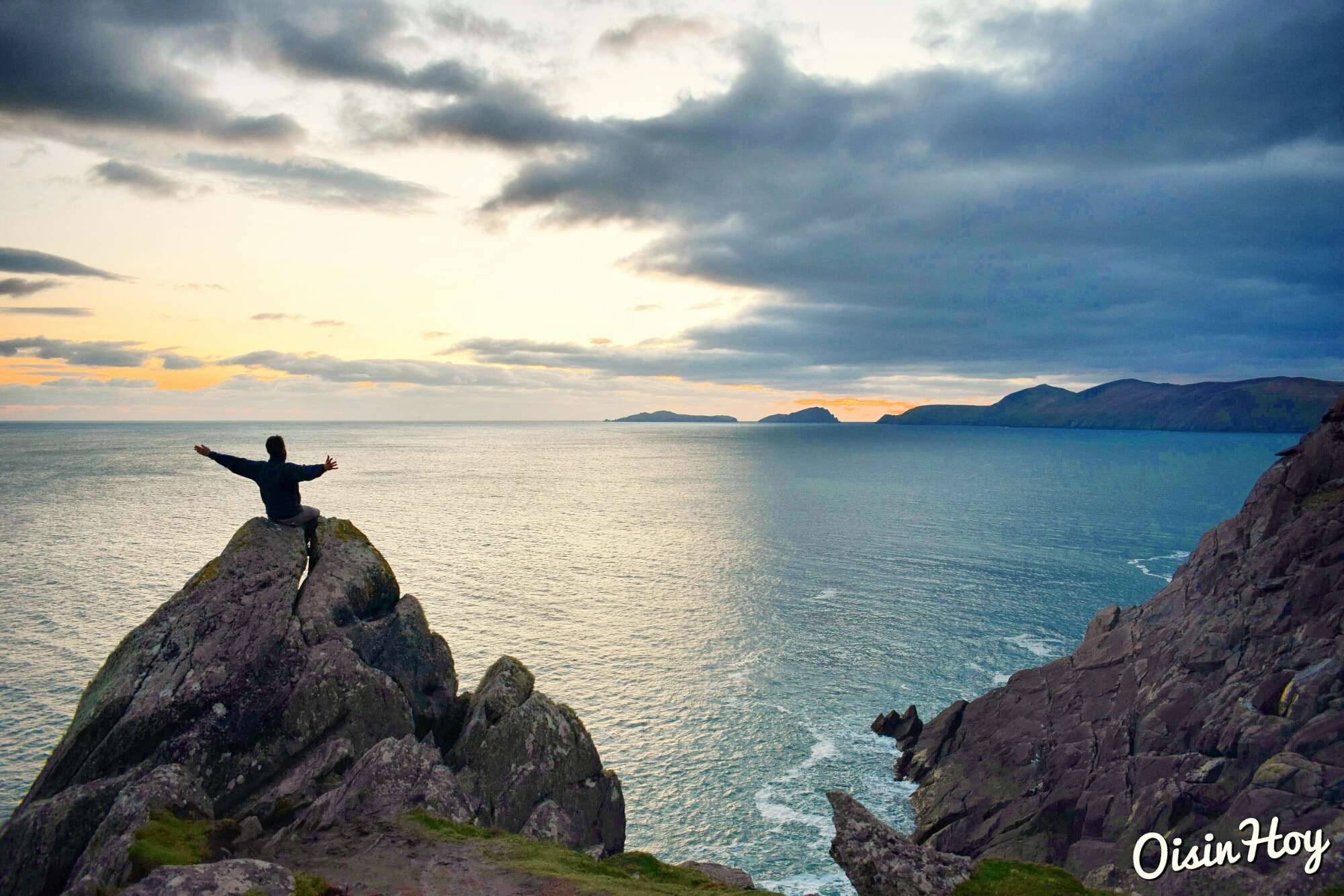 A spectacular drive around the Dingle Peninsula. Just about caught the sunset here and it was top quality. It was the first proper sunset we saw. There were no clouds along the horizon which allowed us to enjoy the setting sun until it disappeared entirely.
Day 7
Stop 17 – Lakes of Killarney, Co. Kerry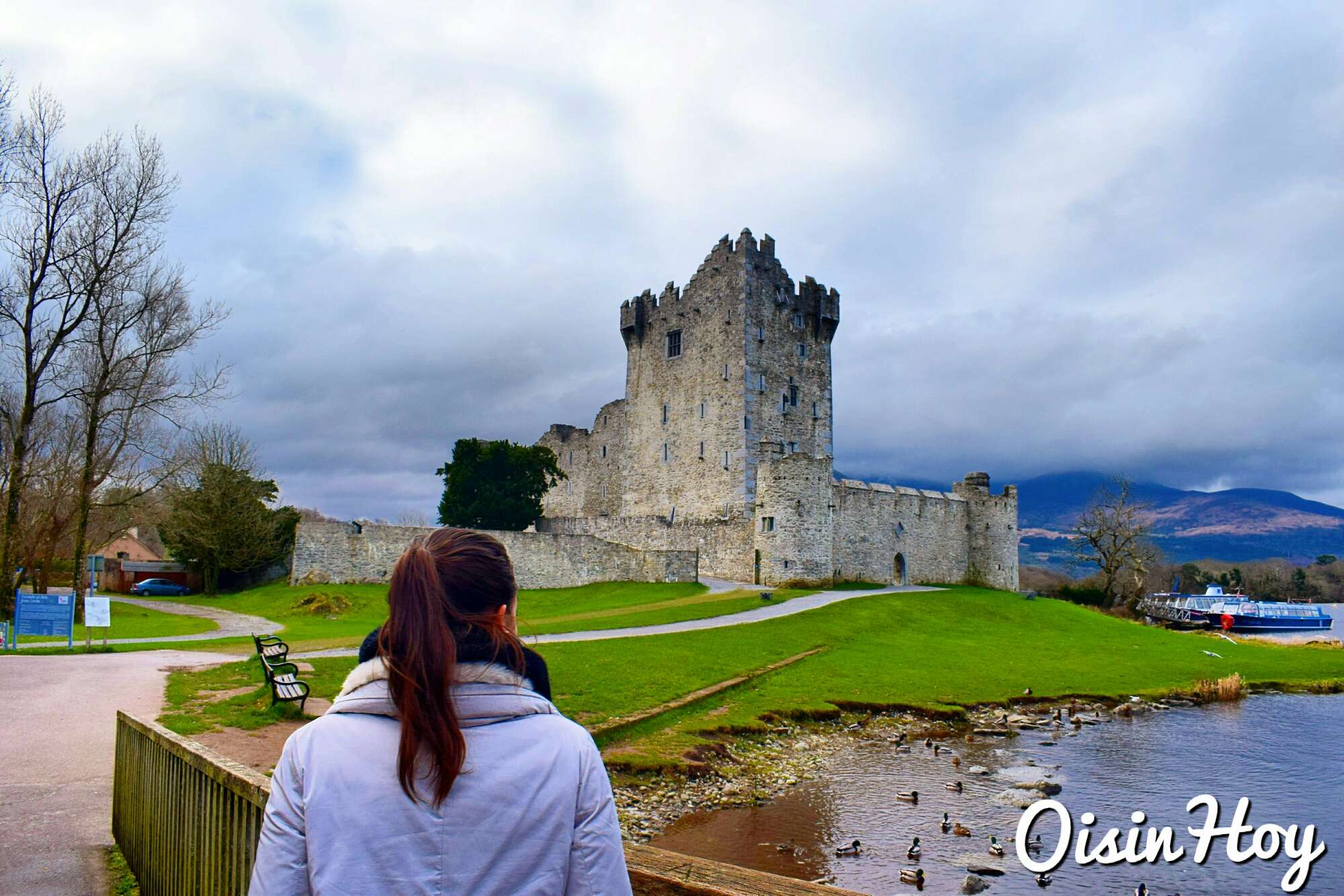 Stopped at Ross Castle on the Lakes. Lovely view with mountains as the backdrop. Didn't spend too long here but definitely somewhere to return to.
Stop 18 – Blarney Castle, Co. Cork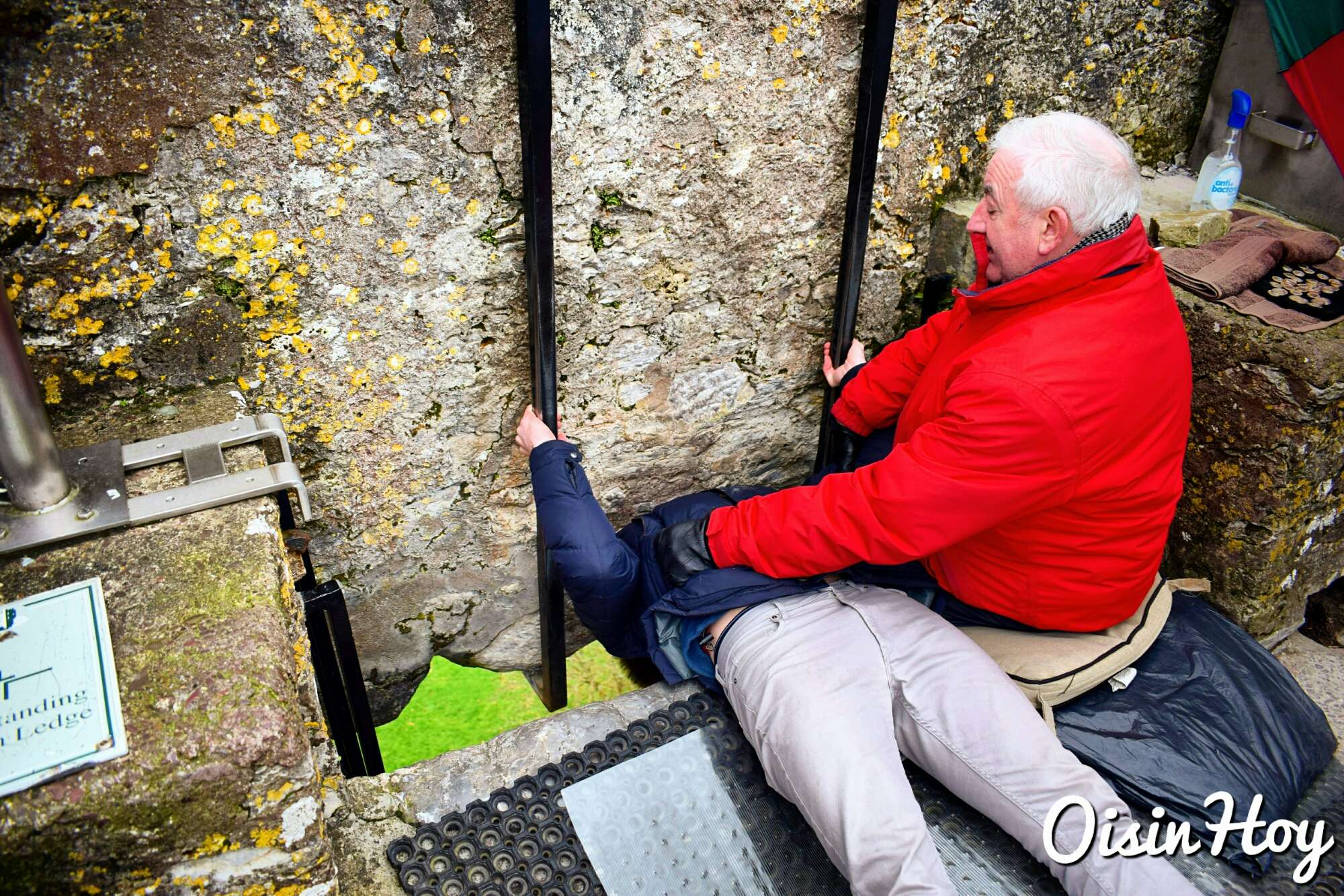 Home of the famous Blarney Stone. Legend has it that if you kiss this stone then you will inherit the 'gift of the gab' – you'll never be stuck for words again.
Stop 19 – Cobh, Co. Cork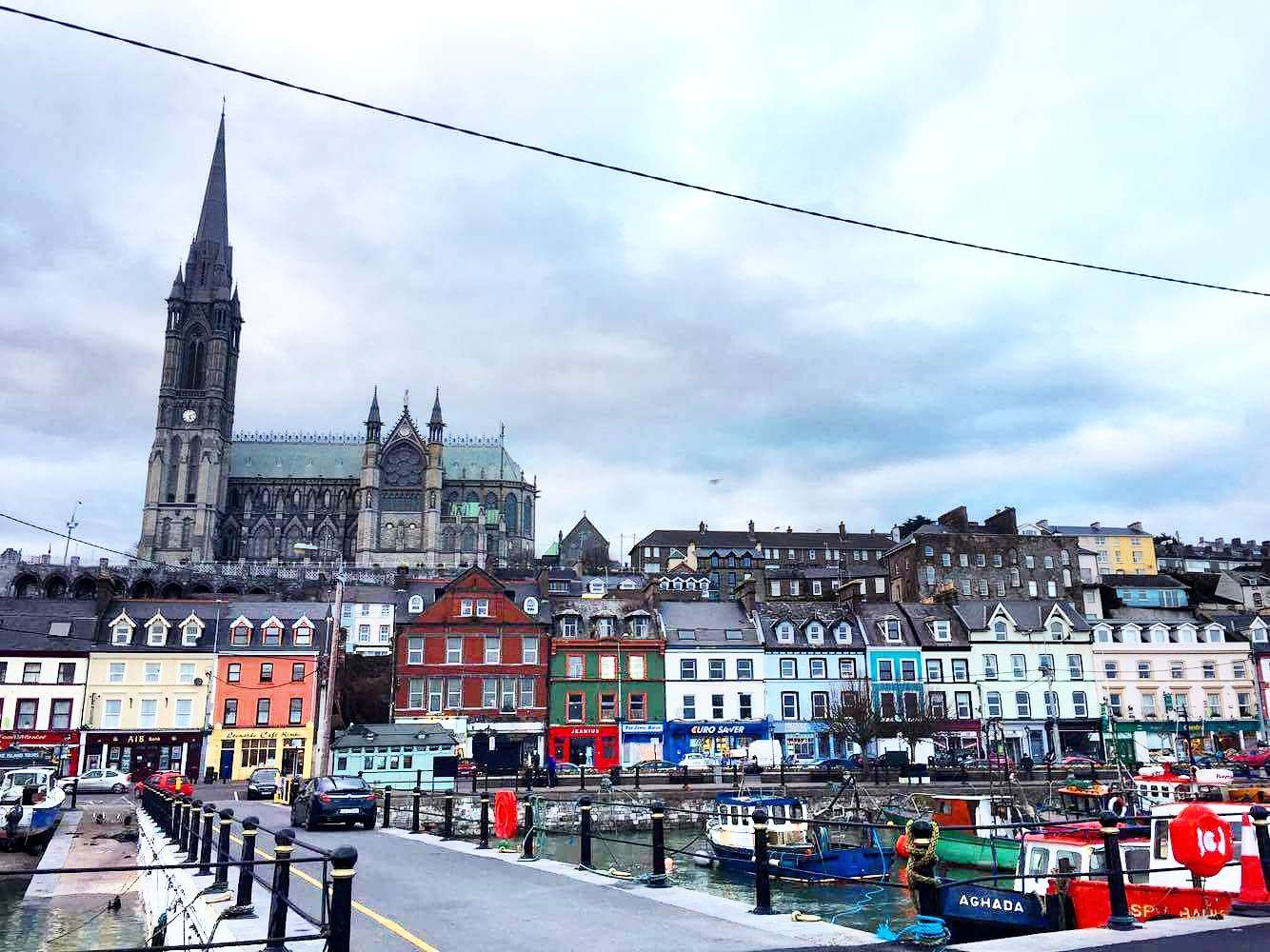 A harbour town on the south coast of the country. Used to be named Queenstown and was the Titanic's final stop before setting off on its tragic voyage. Colourful buildings, lovely promenade, Cobh is lovely.
Day 8
Stop 20 – Glenbarrow Waterfall, Co. Laois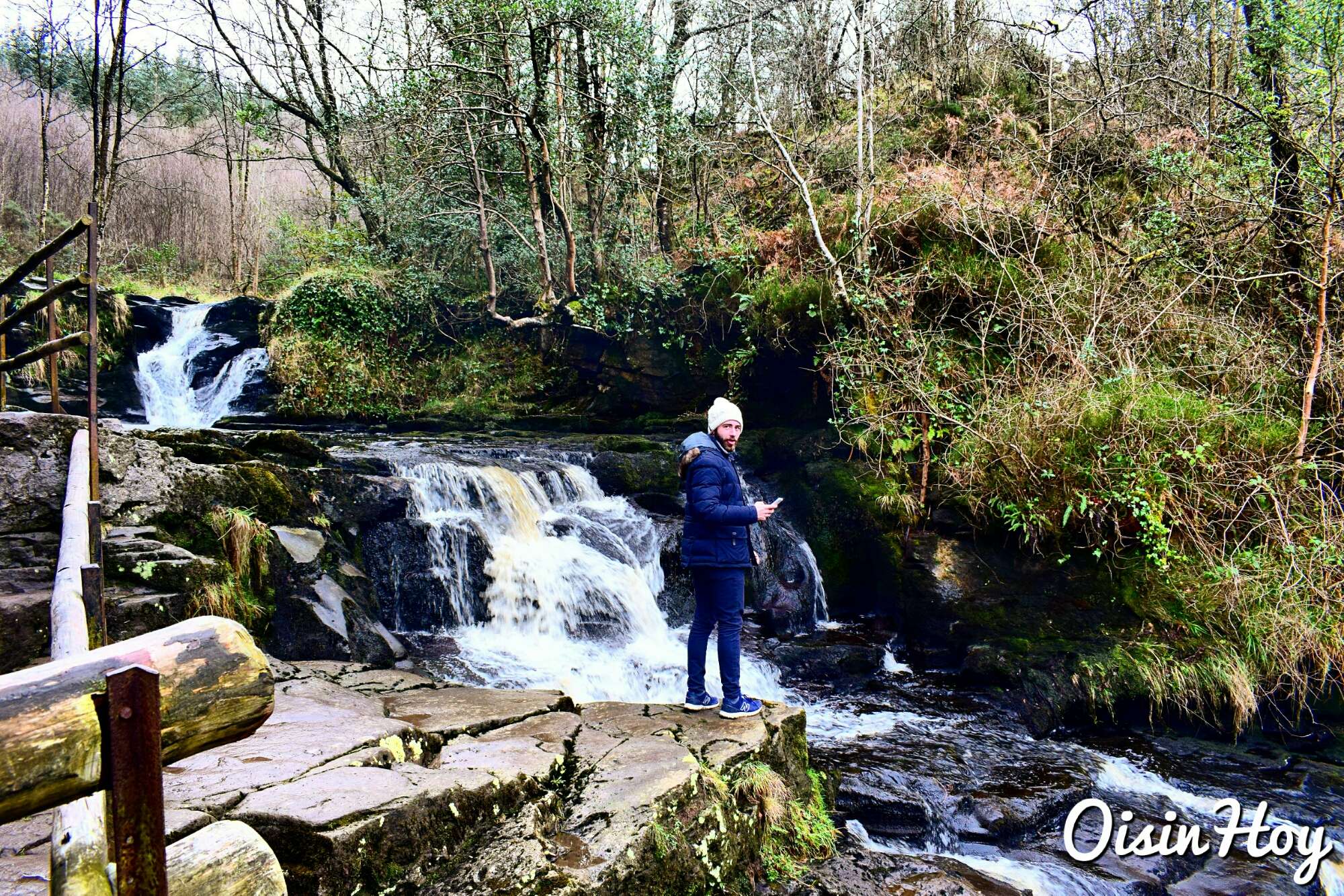 Another hidden gem. This time in the centre of the country. Many people were surprised when I told them that we were heading to a waterfall in the Midlands. The middle of Ireland is known for being flat bogland, not the terrain for waterfalls. However, Glenbarrow National Park is an exception. Lovely nature trails with a number of beautiful waterfalls.
Stop 20.1 – Wicklow Mountains, Co. Wicklow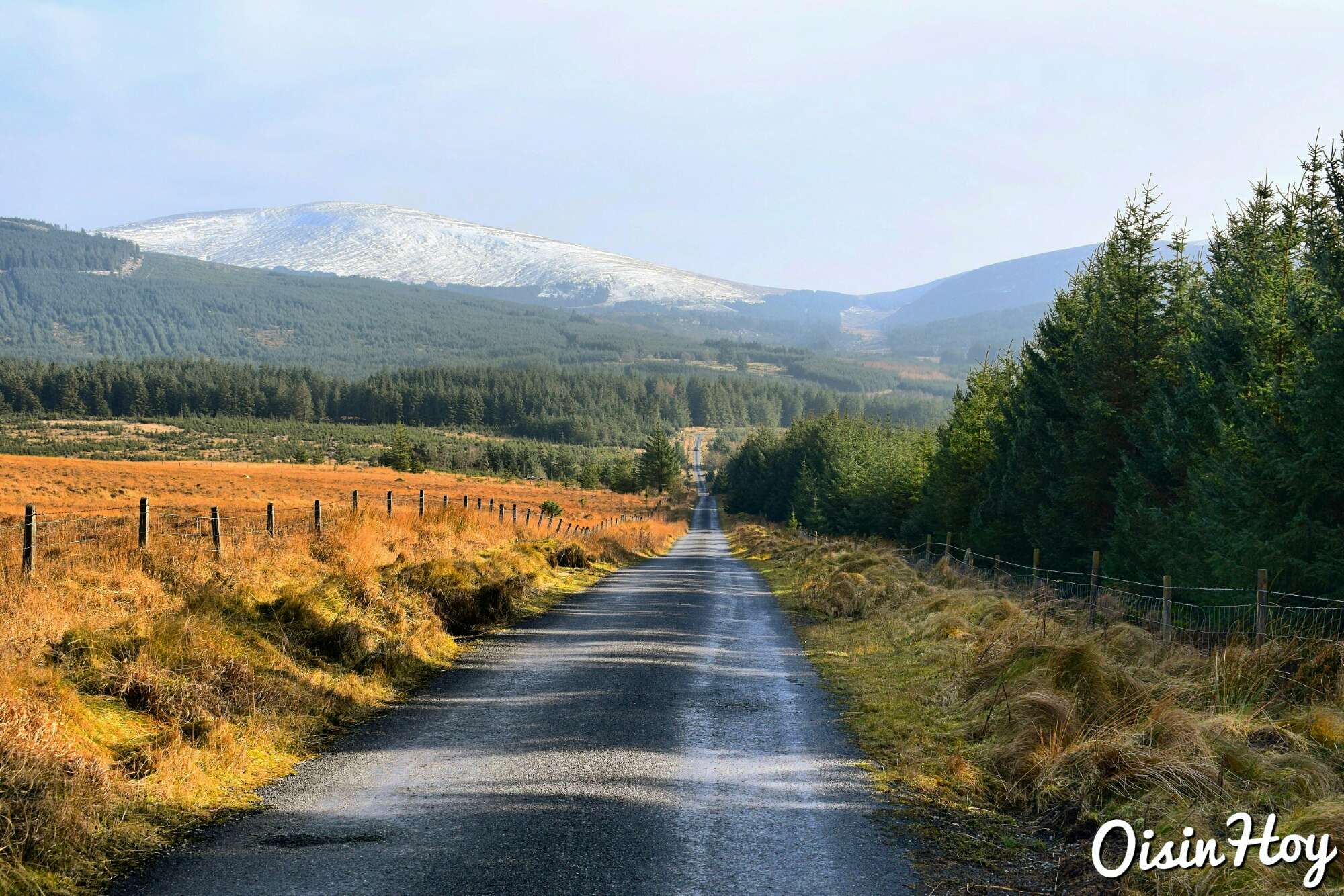 The drive from Glenbarrow (20) to Glendalough (21) was amazing. Driving over the Wicklow mountains where there was snow on some peaks was incredible. The views are magnificent and as like every other day of our trip we had spectacularly good weather for February in Ireland.
Stop 21 – Glendalough, Co. Wicklow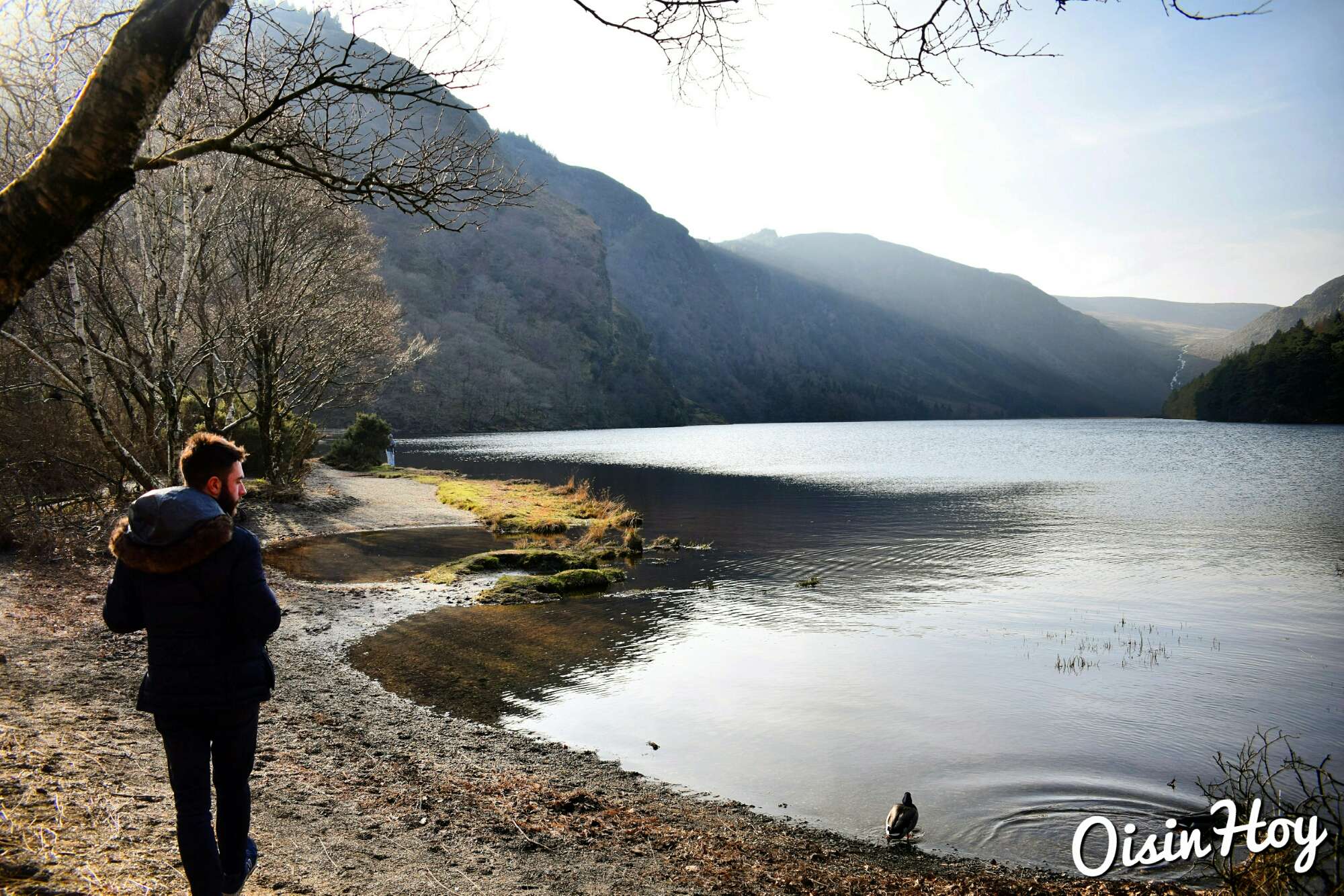 A monastic stronghold, home of St. Kevin, dating back to the 6th Century. Now a popular hiking area filled with the joys of nature. Just oustide Dublin it's not to be missed.
Stop 22 – Phoenix Park, Dublin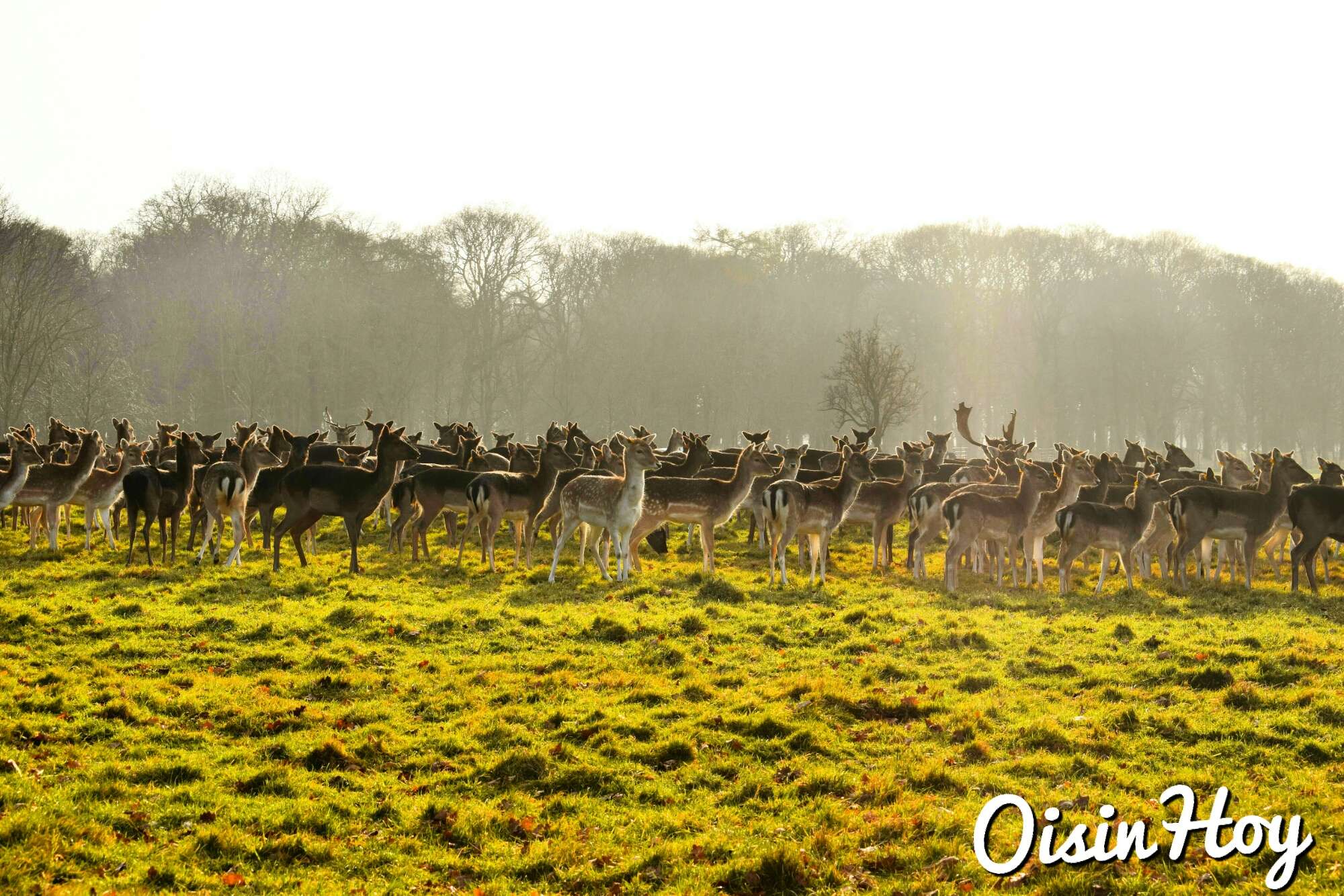 One of Europe's biggest parks within a city. Home to Dublin Zoo, Áras an Uachtaráin (The President's home), sports clubs, the Garda (Irish police force) Headquarters, Farmleigh and the field that accommodated 1,000,000+ people when Pope John Paul II visited in 1979. The deer are probably the most popular residents and aren't too afraid of people.
Stop 23 – The Guinness Storehouse, Dublin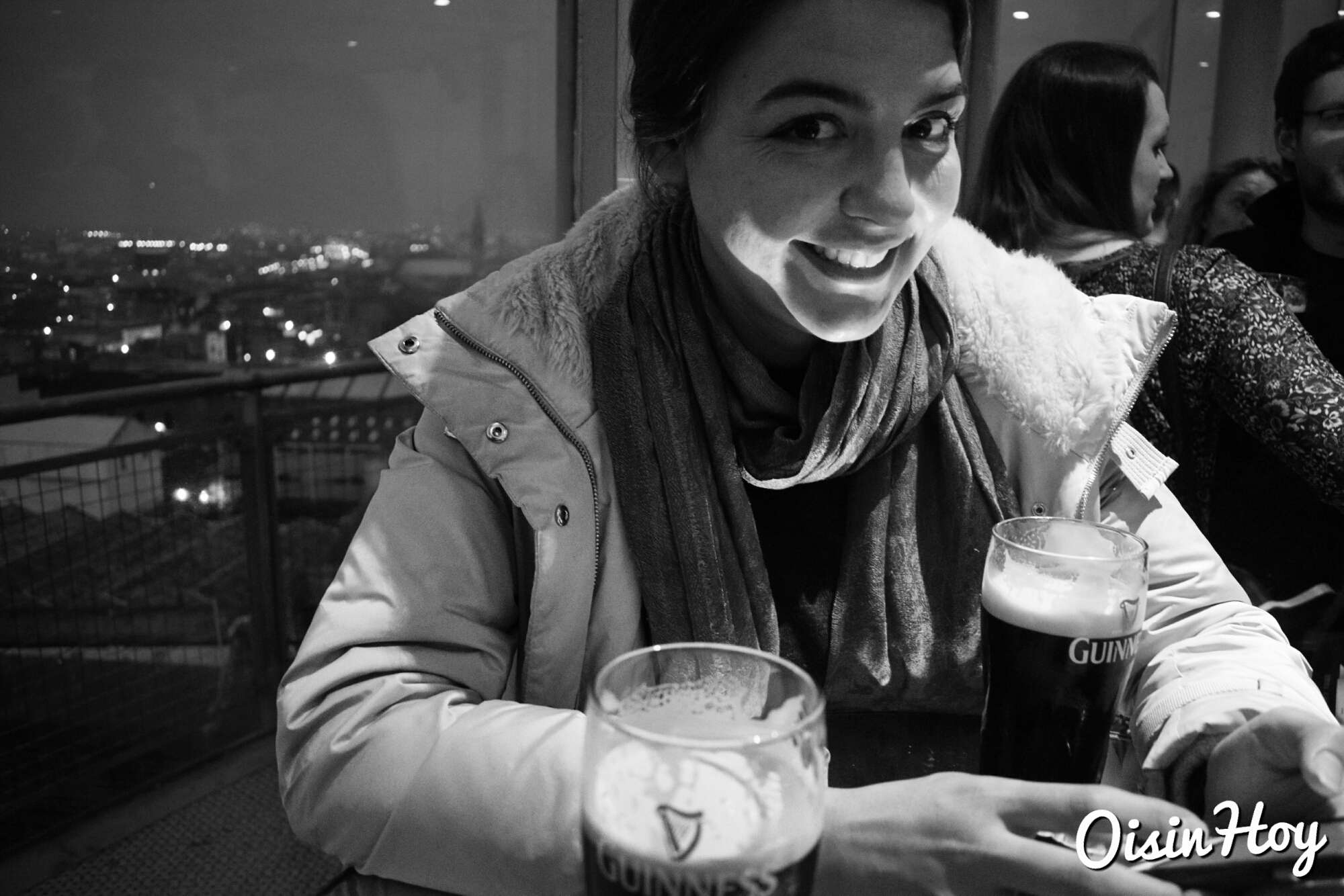 Possibly Ireland's most famous export, Guinness, has a self-guided tour of it's storehouse at St. James' Gate. Awarded Europe's Leading Tourist Attraction 2015. No trip to Ireland would be complete without visiting this place. The tour finishes with a complementary pint of the 'black stuff' in the Gravity Bar which hosts spectacular views of  Dublin and afar.
And there you have it, 8 days, 2,000kms, thousands of photos, hundreds of conversations and many many memories later we had completed our tour around Ireland. What a fantastic country Ireland is. Everyone should experience it.
*The only place we missed was Skellig Michael. This would have taken another day which we didn't have but sure there's an excuse for another adventure during the year!