Hi guys, it's been a while since I have written a post. I feel now is a good time to start again. I am writing this perched on the hills of Sarajevo overlooking the red-roofed city. I am doing a solo trip around the Balkan countries. The Balkans is a region in south-east Europe comprising of about 11 countries (depends on who you ask). I am going to visit 7/8 of these.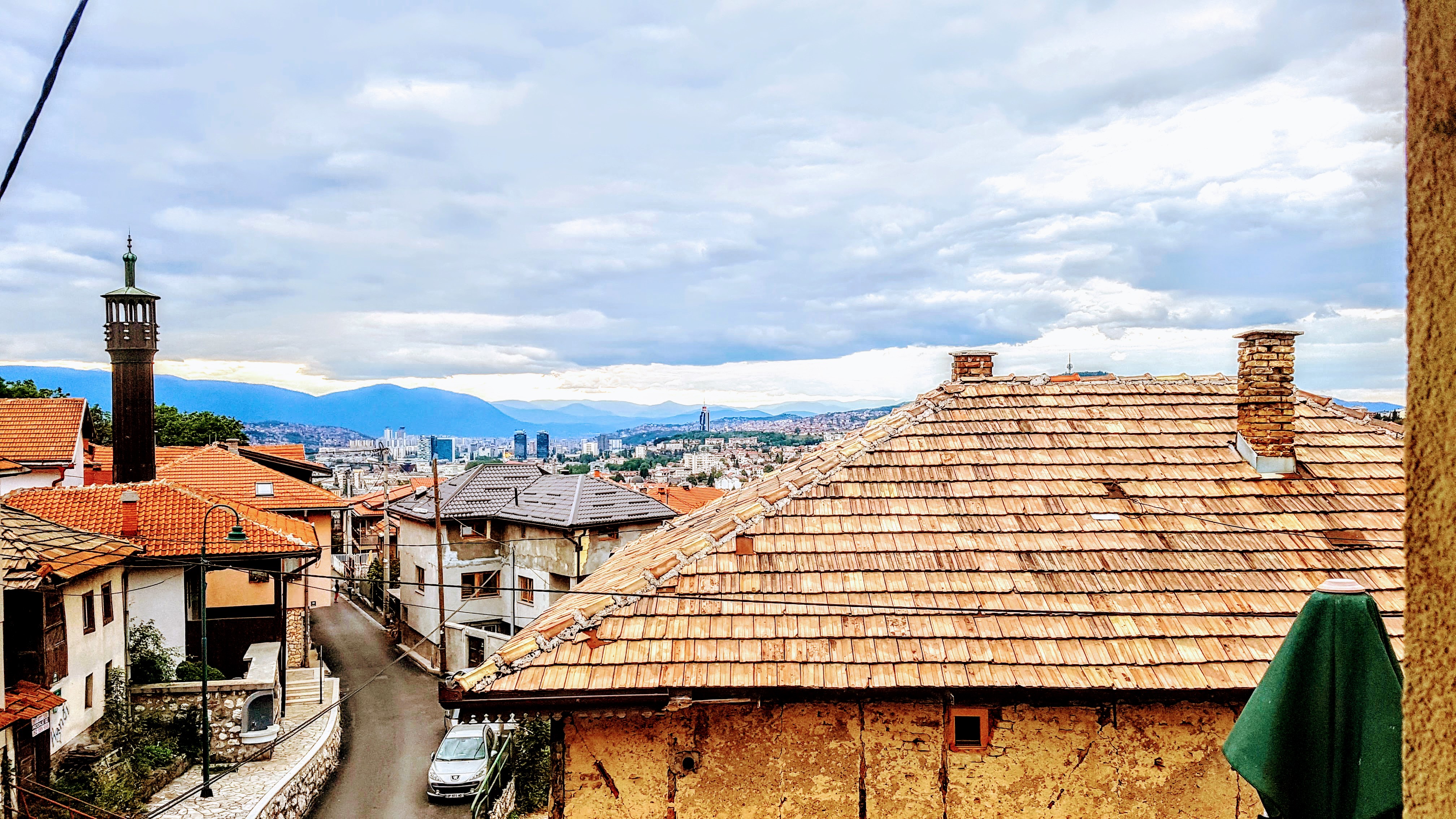 For sure; Croatia (tick) – Bosnia (tick) – Montenegro (tomorrow) – Albania – Macedonia – Kosovo – Serbia.
Maybe: Romania or Slovenia.
This region is a very up-and-coming area for tourism in Europe. Croatia has already become plagued with tourists. This is particularly evident in places such as Dubrovnik, Split, and Hvar where prices are skyrocketing! Historical sites are even losing their identities as people are now referring to the sites by their Game of Thrones names… Having only gained independence from Yugoslavia in 1991, it seems as though tourism has grown at an unsustainably quick rate in Croatia. Locals appear to be at breaking point. Anti-tourism demonstrations have taken place in Venice, Barcelona and in Dubrovnik. It is next to impossible to visit Dubrovnik, Split or Hvar for more than 24 hours as a budget traveller.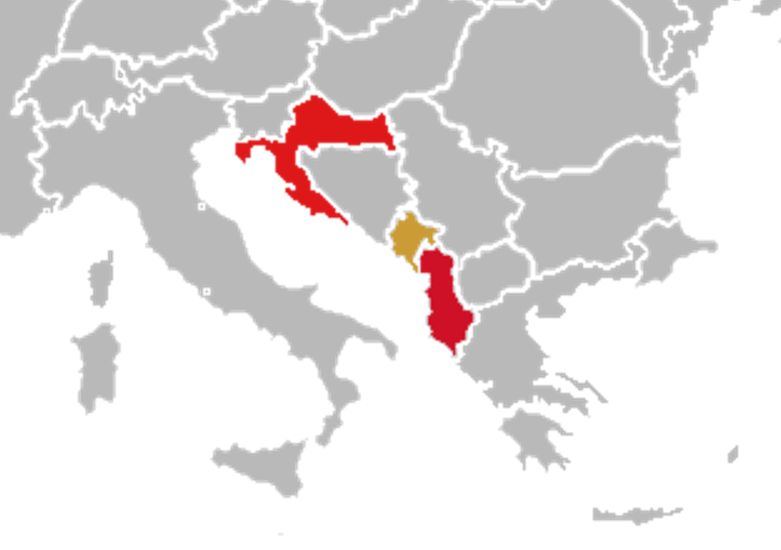 It's easy to see why Croatia (top red) has grown so rapidly in popularity. It has spectacular scenery, scorching hot days, beautiful beaches, long and warm Mediterranean coastline, national parks, mountains, low cost-of-living, and famous tourist attractions. Montenegro (gold), Croatia's southern neighbour, has also grown in popularity hugely since its independence from Serbia in 2006. The country has many of the same tourist-traits that Croatia possesses and Montenegro even uses the Euro.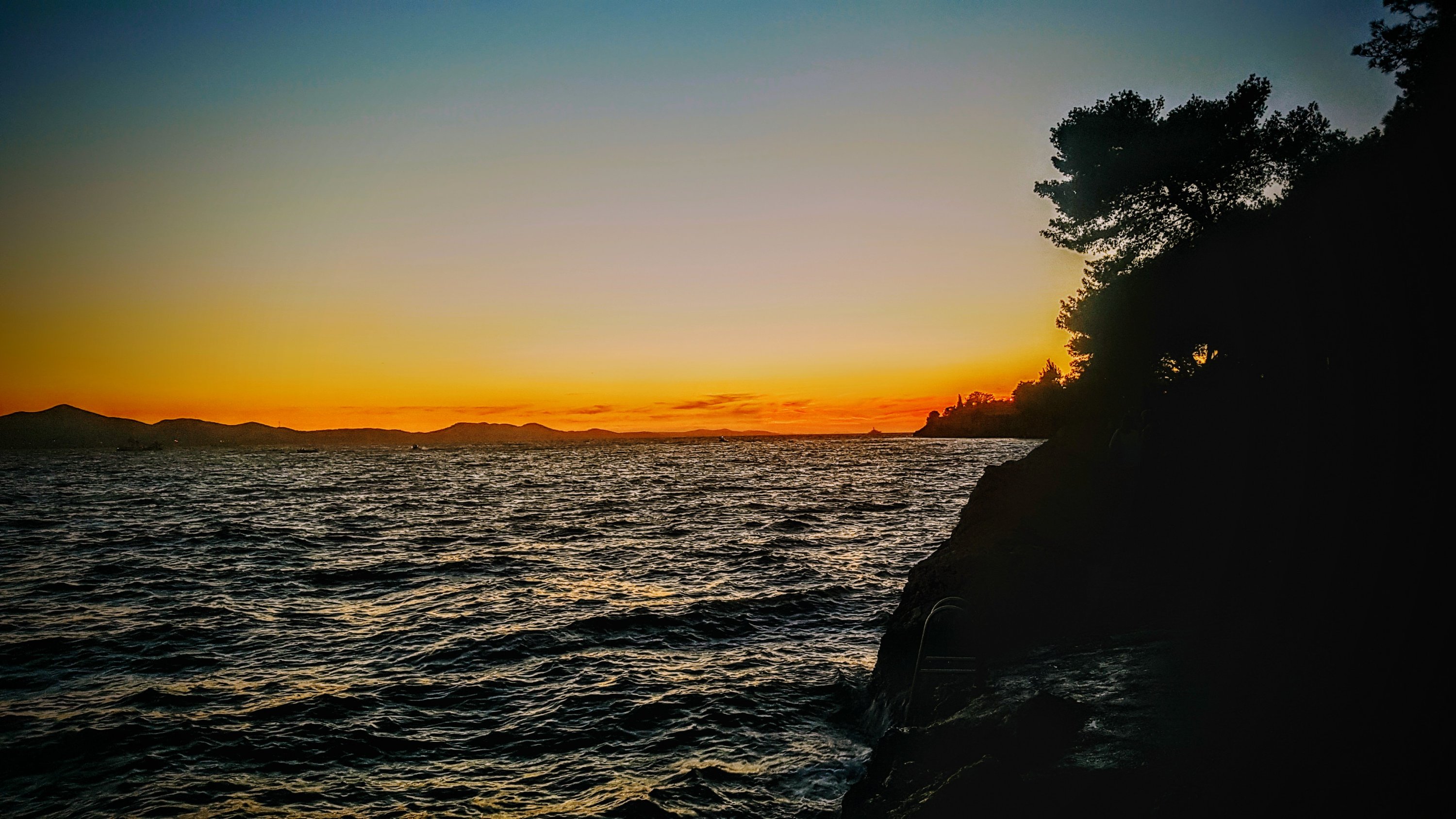 In my opinion, (even though I haven't been there yet!) Albania (bottom red) will be the new hotspot for tourism in Europe in the next decade. I am so excited to visit Albania to see how much potential there is. It would make sense. Albania is sandwiched between Greece and Montenegro on the Meditteranean coast. There seems to be a lack of infrastructure here. This may be due to the fact that Albania was never part of Yugoslavia and has been a republic for over 100 years (1912). I am fascinated.
I'm going to create a series of blog posts and videos for most of the places I visit so stay tuned. The first video is on my first stop – Zadar, Croatia – and is on Youtube (below)
Keep following my Instagram stories, Youtube channel and blog to stay up-to-date with my Balkan adventure.
🙂
Oisín