After my slumber for the ages and a morning picking apples in Marta's cousins garden the four of us headed off to explore Sopot, one of the three cities of 3city, Gdynia being the other. A lovely little seaside city with a popular pier and prom for a chilly evening stroll. Fish-filled broth, Polish-pilled beer and many laughs later I spend my last night in Gdansk at a Spanish speakers meet-up. A load of Poles meeting up to speak Spanish, what could go wrong?
Nothing actually. It was great. I was having full on conversations with Damian, the main guy, who had spent 3 years living in Barcelona. It was great to get this refresher in speaking Spanish as further along my trip I would meet many more hispanohablantes.
Marta, what a gal, she made sure I was looked after from start to finish. She fed and watered me, even washed my clothes, shared wonderful stories of her travels, put up with my bombardment of 'How do you say ___ in Polish', gave me my own room and dropped me at my bus to Warsaw bang on time. Very lucky to meet and spend so much time with a wonderful gal.
4 hour Polskibus to Warsaw and I'm sitting down having some polish chicken and mushroom dish with Julianna, who I had met in Spain last summer, she had only recently moved to Warsaw for her studies. On to a wine bar and I find a hostel nearby. Californian gal in the bed opposite, mute earphone boy in other section of room. Few drinks in the hostel bar with 2 Japanese recent grads and I'm fit for bed.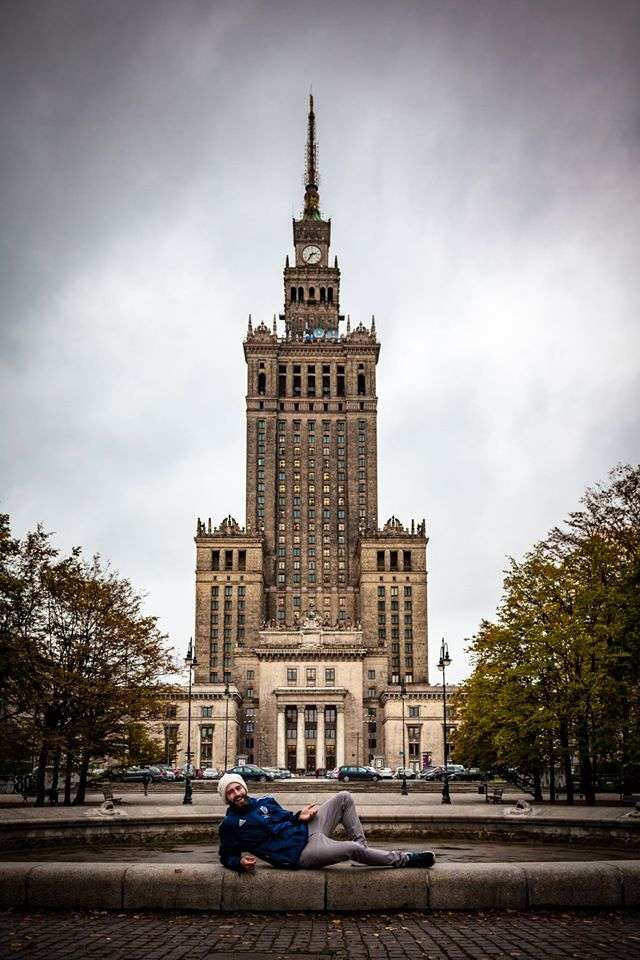 Free walking tour, freezing cold, blistering breeze, great people. Met Ji, Canadian banker who has now visited over 100 countries! Also met Lexie and Beth, both Utah girls travelling together in Europe. In desperate need for warmth in our bodies we headed back to a 'milk' bar, a traditional Polish restaurant, dirt cheap, which we had passed on the tour.
After a good 15 minutes trying to decipher the polish menu the less than impressed 60 something cashier lady gave us the single menu they have in English. An American writer who was halfway through his meal came over and suggested we try the mushroom soup. Mushroom and I are very fond of each other so I went along with the suggestion. I had just paid a visit to the ATM and only had big notes on me, needless to say the cashier lady was fuming as I had now stripped her of all her change.
Putting Candaians, Americans and Irish together is going to cause a ruckus. Halfway throuh our meal an old lady sitting behind us started screaming at us in Polish. She either didn't agree with our views on Donald Trump or she just wanted to eat in peace.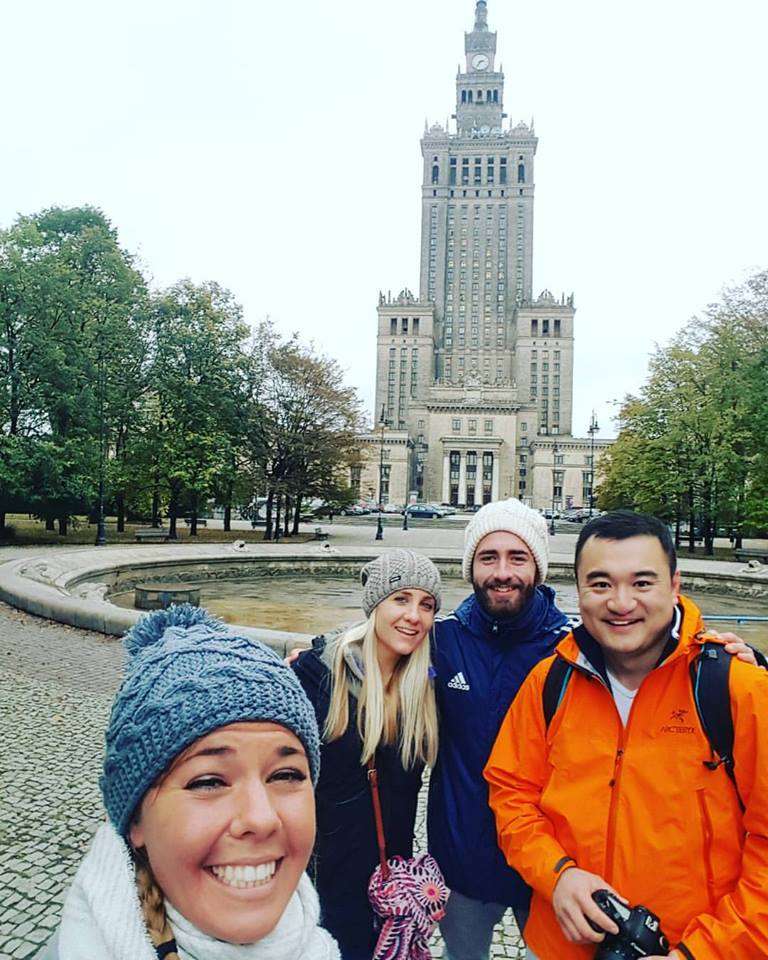 We explored Warsaw, using Rick as our guide. Rick Stevens is an acclaimed author of travel guidebooks and the American gals kept referring to Rick as if he was a member of the group. Chopin museum was cool, worth a visit!
Onto Budapest I went.