Reserve a party hostel in Budapest, sounds like great fun! Arrive at midday and it's dead. Absolutely dead. No atmosphere in the place. I decided to put this down to it being midday and everyone was sleeping, recovering from the previous night's shenanigans. I drop my bag and head off in search of lunch, optimistic that when I return there will be more of a buzz about the place.
Unfortunately, upon return there is no sign of change in atmosphere. The bar was even closed for renovations! I get shown to my 10 bed dorm to find only one other occupant in my room. Thankfully, he was a friendly, chatty Canadian called Corey. We exchange travel itinerary and he goes off to meet friends and I catch up on my many sleeps lost the previous nights.
I had sent a message to Caoimhe, a friend of mine from DCU who is on the Erasmus programme studying in Budapest for the year, the night before I arrived and she invited me along to pre-drinks in her apartment. Laura also from DCU ended up being there too. There ended up being around 20-25 people in the apartment at one stage, from a mix of countries: Ireland, Scotland, America, Germany, France, China, Australia and Puerto Rico.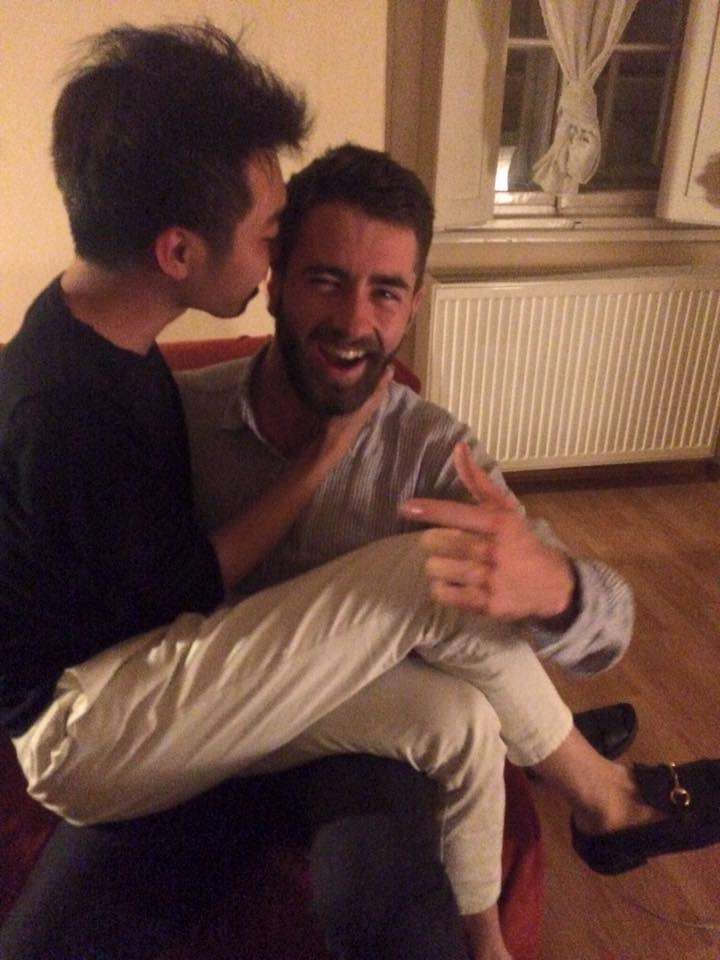 Alcohol coursing through our bodies we leave for the next stop, Corvinus University, their uni for the year. A massive party was being held inside it that night. Of course, I had no ticket and everyone else did, so, time to work some magic. Funnily enough, one of the bouncers seemed to only speak in Hungarian or Spanish so obviously I start having a full blown conversation in drunken Spanish with him. As I'm chatting away, Chenze sneaks behind him without handing over his ticket, which he proceeds to hand back to me and I am now free to enter.
Inside it was an amazing set up. 4 floors of different tunes in this old grand building. One huge hall had a stage set up at one end and a variety of performers playing. Plenty of fun had all round.
The following night Jarred, an Australian, joined myself and Corey as becoming the now trio occupying the 10 bed dorm. Corey went off to the baths before Jarrad arrived so I buzzed around Budapest with Jarrad and went in search of a Couchsurfing meet up event, 30 minutes walk away.
We arrive at the bar, get a few drinks and the conversation is flowing. He has some insane stories! We decided to look for a club and in trying to find the exit we stumbled across a ruin bar below the bar we had been drinking in. As we were walking across the dance floor I felt a tug on my arm and low and behold it was Ben who had been at predrinks the night before!
We stay for a while and move on to the next place, Instant, only to find out that it is basically the same as where we were. End of the night Jarrad and I part ways with Ben. On our walk back to the hostel we bumped into Peter, who had also been at predrinks the night before. Coincidences everywhere.